Fashion Designers T to Z
The Fashion eZine - Designers
---
This Website is Best Viewed Using Firefox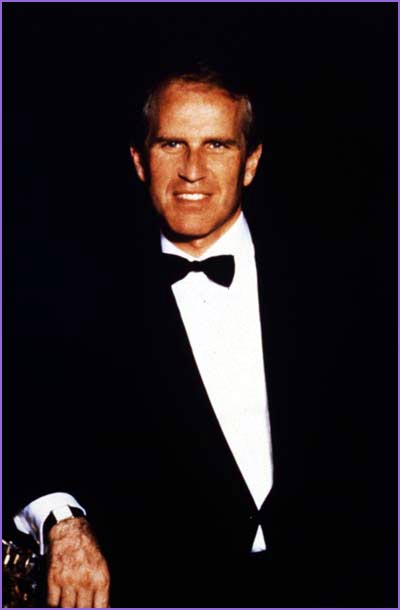 Nicola Trussardi
Nicola Trussardi was born June 17, 1942 in Lombardy. Trussardi attended and graduated in economics from the Catholic University of Milan.
A graduate in economics at the Catholic University of Milan, in 1970 he took over his family's glove-making business founded in 1910 by his grandfather Dante Trussardi, and turned it into a major company that helped contribute to the popularity of the made-in-Italy label throughout the world. He expanded Trussardi's product line beyond gloves to include luxury accessories, and in 1973 he created Trussardi's spiky greyhound logo.
A few years later, Trussardi launched a line of leather jackets, the first step toward a ready-to-wear line which, by the 1980s, encompassed womenswear, menswear, sportswear and children's wear. Trussardi's Fashion House has a remarkably wide range of design activities, it has designed interiors for the airline company Alitalia, cars for Alfa Romeo, telephones and even helicopters. In 1988, Trussardi outfitted the Italian athletes competing in the 1988 Olympic Games in Seoul, Korea.
Trussardi has undertaken many other initiatives, including the creation of the '''Palatrussardi''' in Milan, which has hosted a number of pop and rock concerts, including that of Frank Sinatra, Liza Minnelli, and Sammy Davis, Jr. Other projects included a specially fitted-out Mini, produced by Innocenti. The '''Nicola Trussardi Foundation''' is a no profit institution for the promotion of contemporary art and culture. Under the direction of president Beatrice Trussardi. Since 2003 the Foundation has decided to concentrate its resources on the realization of contemporary art events in the public spaces of the city of Milano.
Trussardi has undertaken many other initiatives, including the creation of the Palatrussardi in Milan, which has hosted a number of pop and rock concerts, including that of Frank Sinatra, Liza Minnelli, and Sammy Davis, Jr. Other projects included a specially fitted-out Mini, produced by Innocenti.
Trussardi was killed when he lost control of his Ferrari and hit a lamp post; he died instantly in Milan.
Trussardi - Fashion house
The Trussardi story began in 1910 when Dante Trussardi, master glove-maker, set up his company in Bergamo, creating finely made gloves which were soon successfully all over the world. Nicola Trussardi, Dante's nephew, after graduating with a degree in economics, took over the company from his father and uncle in 1970.
Taking full advantage of the company's experience in doing detailed work with leather, he decided to diversify the company production and move forward to keep up with the evolving consumer market. The first step was for Trussardi to have its own tannery and Nicola Trussardi took the necessary steps. With the help of an expert technical staff they studied new and sophisticated procedures for treating and refining leather.
By 1973 Trussardi was ready to launch a series of products with his name and to add a trademark to his name. Looking for something original which conveys an idea of his product he chose the greyhound: a purebred dog which has always been tied to the history of painting, fast and delicate at the same time, refined, with an elegant carriage - a symbol of dynamism. With the label defined, Trussardi began to produce bags, suitcases, and small leather goods. Taking advantage of the developments in tannery a much softer leather was used for many items, softer and more supple than the traditional ones used.
The immediate success of the first collection led to the enlargement of the product range from the original sector. First a series of accessories was completed including suitcases, belts, shoes, umbrellas, foulards, and ties. The next step was ready-to-wear, specializing in leather garments. In 1976 the first Trussardi shop was opened in Milan. Today the network of shops in Italy and abroad includes 183 boutiques. Five belong to Trussardi and 178 are in franchising or affiliates.
In 1983, for the first time, Trussardi presented a womans ready-to-wear collection during the twice-yearly Milano Colezioni shows, at the legendary Teatro alla Scala, a first for Milan. In succeeding years Trussardi presented his shows in some of Milan's most renowned locations, including in front of the Duomo, the main cathedral. The Trussardi look is classic but innovative, with generous use of the finest fabrics. Trussardi has undertaken many other initiatives, including the creation of the Palatrussardi on the outskirts of Milan, which has hosted a number of pop and rock concerts, including that of Frank Sinatra, Liza Minelli, and Sammy Davis, Jr. Other projects included a specially fitted-out Mini, produced by Innocenti, which Nicola Trussardi still drives today.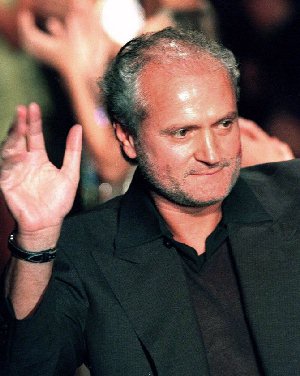 Gianni Versace
Gianni Versace (December 2, 1946 – July 15, 1997) was an accomplished Italian designer of both clothing and theater costumes. He was influenced by Andy Warhol, Ancient Roman and Greek art as well as modern abstract art; he is considered one of the most colorful and talented designers of the late 20th century.
Gianni was the founder of famous fashion tag Versace. The first boutique was opened in Milan's Via della Spiga in 1978, and its popularity was immediate. Today, Versace is one of the world's leading international fashion houses.
Versace designs, markets and distributes luxury clothing, accessories, fragrances, makeup and home furnishings under the various brands of the Versace Group.
Gianni Versace was born in Reggio di Calabria, Italy, where he grew up with his older brother Santo and younger sister Donatella, along with their father and dressmaker mother, Francesca. Gianni began his apprenticeship at a young age, helping his mother find precious stones and gold braid with which to embroider dresses.
He studied architecture before moving to Milan at the age of 25 to work in fashion design. In the mid-Seventies, his knits drew the attention of head-hunters at Genny and Callaghan. Complice hired him to design their leather and suede collections, and a few years later, encouraged by his success, Versace presented his first signature collection for women at the Palazzo della Permanente Art Museum of Milan. His first menswear collection followed in September of the same year. After presenting his menswear collection he joined Jorge Saud, who would become later, also partner with Giorgio Armani.
Gianni Versace met Antonio D'Amico, a model, in 1982. The couple embarked on a long-term relationship that lasted 11 years, until Versace's untimely death. During that time Antonio worked as designer for the Versace sports line. Versace's will left his male partner D'Amico with a pension of 50 million lire (about $26,000) a month (for life), and the right to live in any of Versace's homes in Italy and the United States. D'Amico now runs his own fashion design company.
One July morning in the summer of 1997, returning from his customary walk on Ocean Drive, Versace was gunned down outside his ocean-front mansion in Miami Beach, Florida. He was murdered by spree killer Andrew Cunanan, who committed suicide shortly after the murder. Police reported that Andrew Cunanan had committed suicide using the same handgun that had been used to murder Gianni Versace. Versace was buried in Lake Como, Italy. In September 1997, Versace's brother Santo Versace, together with Jorge Saud were announced as the new CEOs of the Versace holding. Gianni's sister, Donatella Versace, is the new head of design. Elton John dedicated his 1997 album The Big Picture to Versace.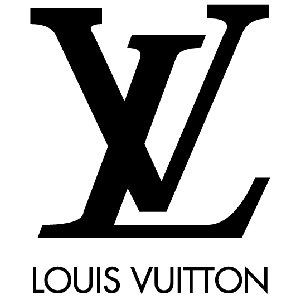 Louis Vuitton
The Louis Vuitton Company (more commonly known simply as Louis Vuitton) is a luxury French fashion and leather goods brand and company, headquartered in Paris, France. It is a division of the French holding company, LVMH Louis Vuitton Moët Hennessy S.A. The company is named after its founder Louis Vuitton (August 4, 1821-February 27, 1892), who designed and manufactured luggage, as a Malletier during the second half of the nineteenth century.
The company manufactures and markets luxury leather goods, fashion accessories, prêt-a-porter, and jewelry. Many of the company's products utilize the signature brown Damier and Monogram Canvas materials, both of which were first used in the late 19th century. All of the company's products utilize the eponymous LV initials. The company only markets its product through its own stores throughout the world, which allows it to control product quality and pricing, and to prevent counterfeit products entering its distribution channels. In addition, the company added a single online retailer to sell some of its products (along with some of its sister companies such as Christian Dior).
Versace designs, markets and distributes luxury clothing, accessories, fragrances, makeup and home furnishings under the various brands of the Versace Group.
One hundred and fifty years after its eponymous founder began creating and selling trunks in Paris, Louis Vuitton's signature leather goods are considered a status symbol around the globe and are highly regarded in the fashion world. The company's iconic Monogram Canvas design can be considered the first designer label in contemporary history; the design was created in 1896 by Vuitton's son Georges and was intended to prevent counterfeiting. Ironically, Louis Vuitton has become the most counterfeited brand in fashion history, with just over 1% of all items branded with the Vuitton logo not counterfeit.
The Louis Vuitton company carefully cultivates a celebrity following and has used famous models and actresses in its marketing campaigns, most recently Lauren Vaughan and Ashlee Gilbertson. Other models and actresses who have lent their name to the Louis Vuitton line include Opal Mackinnon, George Conway, Christina Ricci, Gisele Bundchen, Kate Moss, Scarlett Johansson and Naomi Campbell. Hayden Christensen has also appeared as model for the company's luggage and prêt-a-porter lines. The company commonly uses print ads in magazines and billboards in cosmopolitan cities.
Vuitton bags and purses have a considerable list of celebrity adherents who are frequently seen in tabloid and magazine photographs carrying the brand. The Vuitton collection has also created a cult-like following among male and female consumers throughout the world. Owners of the bags and accessories often refer to the products as their "Louis." This cult following by both celebrities and wealthy consumers has elevated the Vuitton brand to the foremost position in accessory design alongside houses such as Gucci, Prada, Fendi, Hermès and Dior.

Louis Vuitton was born in Jura, France (now part of the commune of Lavans-sur-Valouse), but moved to Paris in 1835. The trip from his hometown to Paris was over 400 kilometers, and he traveled the distance by foot. On his way there he picked up a series of odd jobs to pay for his journey. Two years later, at the age of 16, he apprenticed for the luggage manufacturer Monsieur Marechal. In 1854 he founded the company, which is now owned by LVMH, a French holding company helmed by Bernard Arnault. In 1854, Vuitton opens his first store in Paris on Rue Neuve des Capucines, founding Louis Vuitton Malletier a paris.

Before his quality trunks, French philosopher, Denis Diderot & Jean Le Rond d'Alembert makes mention of a Malletier and his techniques about 140 years earlier. In addition, Vuitton began by selling flat-topped trunks that were lightweight and airtight. All trunks before this had rounded tops for water to run off and thus could not be stacked, it was Vuitton's gray Trianon canvas flat trunk that allowed the ability to stack for ease with voyages. By 1885, the company opens its first store in London, beginning its international growth and reputation. Soon thereafter, the Damier Canvas pattern is created by Louis Vuitton and bears a logo that reads "marque L. Vuitton déposée," which translates to "mark L. Vuitton deposited" or, roughly, "L. Vuitton trademark".

After the death of Louis Vuitton, his son, Georges begins a campaign to build the company into a worldwide corporation by exhibiting the company's products at the Chicago World's Fair in 1893. In 1896 the company launches the Monogram Canvas. Its graphic symbols, including quatrefoils and flowers, are based on the trend of using Japanese and Oriental designs in the late Victorian era. This can be considered the first contemporary designer logo, as Georges is driven to create the pattern to prevent counterfeiting, which has already begun. The same year, Georges sails to the United States, where he tours various cities such as New York, Philadelphia, and Chicago. He sells Vuitton products during the visit. In 1901, the Louis Vuitton Company introduces the Steamer Bag, a smaller piece of luggage designed to be kept inside Vuitton luggage trunks.

By 1914, the Louis Vuitton Building opens on the Champs-Elysees. This is the largest travel-goods store in the world at the time. Stores also open in New York, Bombay, Washington, London, Alexandria, and Buenos Aires as World War I begins. In 1932, Louis Vuitton introduces the Noé bag. This bag was originally made for champagne vinters to transport bottles, and is currently sold as a handbag. Soon thereafter, the Louis Vuitton Speedy bag is introduced. Both are still manufactured today. In 1936, the golden age of Louis Vuitton ends as Georges Vuitton passes away. Estimates credit Georges Vuitton with over 700 new Vuitton designs. Gaston-Louis Vuitton, his son, assumes control of the company.

The luxury goods company Louis Vuitton collaborated with the Nazis during the German occupation of France in the second world war. The French book "Louis Vuitton, A French Saga", authored by French journalist Stephanie Bonvicini and published by Paris-based tells how members of the Vuitton family actively aided the puppet government led by Marshal Philippe Pétain and increased their wealth from their business affairs with the Germans. During the Second World War, a sign at the entrance of the main Louis Vuitton storefront in Paris read "No dogs. No Jews."

Responding to the book's release in 2004, a spokesman for LVMH said: "This is ancient history. The book covers a period when it was family-run and long before it became part of LVMH. We are diverse, tolerant and all the things a modern company should be." LMVH said that period in the Louis Vuitton history does not warrant 50 pages of the book. An LVMH spokesman told the satirical magazine Le Canard Enchainé "We don't deny the facts, but regrettably the author has exaggerated the Vichy episode,". That publication was the only French periodical to mention the book.

In order to broaden its line, the company revamps its signature Monogram Canvas to make it more supple, allowing it to be used for purses, bags, and wallets. Further cementing its celebrity cachet, Audrey Hepburn is seen carrying the bag in the film Charade in 1963. The company launches, in 1966 the classic Papillon, a cylindrical bag that is said to resemble a butterfly. The design is still popular today.

By 1978, the company opens its first stores in Japan, in Tokyo and Osaka. Vuitton products were popular in Japan, and its sales in Japan would come to account for nearly half of the company's total revenue by the 1980s.) Later, the company would expand its presence in Asia by opening its first store in Korea, in Seoul in 1985.

In 1983, the company joins with America's Cup to form the Louis Vuitton Cup, a preliminary competition (known as an eliminatory regatta) for the world's most prestigious yacht race. In 1987, Moët et Chandon and Hennessy, leading manufacturers of champagne and of brandy, respectively, merge with Louis Vuitton to form the world's largest luxury goods conglomerate, LVMH. The group is partly owned by the Christian Dior group, and Bernard Arnault is chairman and CEO of both companies. During this time, the company broadened its product lines by introducing Epi and Taiga leather products. The unique look of the leathers are utilized in everything from small purses and wallets to larger pieces of luggage.

In 1997, the company hires designer Marc Jacobs to be the label's artistic director. In March of the following year, he designs and introduces the company's first prêt-a-porter line of clothing. By 2001, Stephen Sprouse, in collaboration with Marc Jacobs, designs a limited-edition line of Vuitton bags that feature graffiti written over the monogram pattern. The graffiti says Louis Vuitton and, on certain bags, the name of the bag (such as 'Keepall' and 'Speedy'). Certain pieces, which feature the graffiti without the Monogram Canvas background, are created and only available to the customers on Vuitton's V.I.P. customer list.

In 2003, Takashi Murakami, in collaboration with Marc Jacobs, masterminds the new Monogram Multicolore canvas range of handbags and accessories. This range includes the monograms of the standard Monogram Canvas, but in 33 different colors on either a white or black background. (The classic canvas features gold monograms on a brown background.) Murakami also creates the "Cherry Blossom" pattern, in which smiling cartoon faces in the middle of pink and yellow flowers are sporadically placed atop the Monogram Canvas. This pattern appeared on a limited number of pieces, which sold out quickly; the production of this limited-edition run was discontinued in June 2003. By the end of 2007 Louis Vuittons world flagship stores were in Paris, London, Osaka, Tokyo, New York, Shanghai, Saipan, Beijing, Hong Kong, Taipei, Honolulu, Los Angeles, Moscow, Saint Tropez, Boston, Las Vegas, and Nice.

The brand is highly counterfeited, and just over 1% of the items bearing the trademark monogram are authentic. Ironically, the signature Monogram Canvas was created to prevent counterfeiting. In 2004, Louis Vuitton fakes accounted for 18% of counterfeit accessories seized in the European Union. LVMH, Vuitton's parent company, said that it employed "some 60 people at various levels of responsibility working full time on anti-counterfeiting, in collaboration with a wide network of outside investigators and a team of lawyers." In an effort to prevent counterfeiting, the company closely controls the distribution of its products. Until the 1980s, Vuitton products were widely sold in department stores, such as Neiman Marcus and Saks Fifth Avenue.

Today, Vuitton products are primarily available at Louis Vuitton boutiques, with a small number of exceptions. These boutiques are commonly found in upmarket shopping districts or, less commonly, inside high-end department stores. The boutiques within department stores operate independently and have their own managers and employees. In addition, to control the online distribution of its products, the company has authorized eLuxury.com to market some of its products.

On August 2, 2007 the company announced that the former USSR leader Mikhail Gorbachev is to appear in an ad campaign for the French luxury label, along with Steffi Graf, Andre Agassi, and Catherine Deneuve.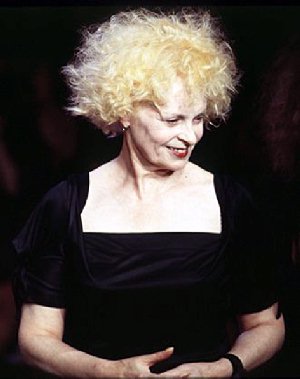 Vivienne Westwood
Born Vivienne Isabel Swire in Glossop, Derbyshire, on April 8, 1941, Vivienne Westwood is one of the most influential and recognisable British designers of the past 20 years. She began designing clothes in 1971 with the opening of her first shop, Let It Rock, at 430 King's Road.
The shop underwent several changes of name and style until it emerged in 1974 under name of Sex, a boutique selling bondage gear, ripped T-shirts and other attire that became synonymous with the punk explosion.
In 1976, her then lover and business partner, Malcolm McLaren, guaranteed her status among the stars when he dressed the Sex Pistols, the British band he managed, in clothes from the boutique. By the time the punk storm had passed at the end of the Seventies, Westwood was already recognised as a frontrunner among fashion's avant-garde.
In 1981, Westwood showed her first collection in London, entitled Pirate. The show put her firmly on the fashion map as an original and unusual design talent. In 1983, she showed in Paris (the first British designer to do so since Mary Quant) and in 1984 her clothes shared catwalk space with those of Calvin Klein and Gianfranco Ferre in Tokyo, where she is still now best loved. Her uncompromising and often provocative designs long continued to hit the headlines, securing a global audience for her clothes.
In 1990, by now more concerned with haute couture than streetstyle, Westwood launched a menswear collection in Florence. In the same year, she was named British Designer of the Year, a feat she repeated in 1991. The following December, she was awarded an OBE in recognition of her services to British fashion. Her use of quintessentially British wools, tweeds, tartans and linens continues to make her a byword for British style and quality abroad; and in 1998 she won the Queen's Export Award.
Among other honours, Westwood also was awarded a place in the Victoria & Albert museum, with the indigo mock croc lace-up platform boots that famously toppled Naomi Campbell on the catwalk in 1993. When in 1999 Queen Elizabeth II went to view the collection, wearing sensible court shoes, she was heard to mutter: "I'm not surprised she fell."
As one of the most curious creatures this country has produced, among her eccentricities is a desire to seem to live a modest life. She regularly cycles into work. And, despite being awarded $17,530 by Lambeth Council and the Heritage Lottery fund to renovate her 300-year-old home in the historic Old Town area of Clapham (which once belonged to Captain Cook's mother), Westwood claims that she and her husband, Andreas Kronthaler, share their home with very little furniture. "All I've got at home are two second-hand armchairs, a trestle table, a fridge and a cooker," she once said.
Westwood's son by McLaren, Joe Corre, is the founder of Agent Provocateur.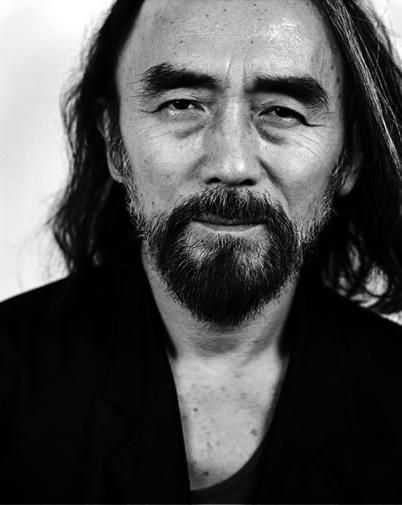 Yohji Yamamoto
Fashion designer, born in Tokyo, Japan. He studied at Pawat Kaio University, then helped his mother with her dress shop. He started his own company in 1972, producing his first collection in Tokyo in 1976. After some time in Paris, he opened a new headquarters in London in 1987. He designs loose, functional clothes for men and women, featuring a great deal of black, which conceal rather than emphasize the body.
Yohji Yamamoto was born in Yokohama, Japan in 1943. He studied law before turning to fashion, and cut his teeth making clothing for his dressmaker mother and her friends. He launched his own company in 1974 and showed his first collection in Tokyo. In 1981 he debuted in Paris, where he has studied on a fashion scholarship in the late 60s. The only Japanese fashion designer to have been awarded the French Chevalier de L'Ordre des Art et Lettres, Yamamoto is also the recipient of the American Fashion Award. He currently lives in Japan with long-time partner Rei Kawakubo, and relaxes by playing harmonica with a band called Suicide City.
He expresses his philosophy and avant-garde spirit in his clothing, frequently creating designs far removed from current trends. Basically, he makes a line characterized by oversized silhouettes; it typically features drapes (loose gathers and tatters) in glossy textures that naturally change with the figure's contours and movement. Often, a single color (particularly black) and a single shade are used. One could say that Youji Yamamoto tries to express himself through his clothing; customers who sympathize with those thoughts and spirit are charmed and become ardent fans.
The charismatic designer's brand, which received high praise both domestically and abroad during the 1980s, side by side with the likes of Rei Kawakubo's Comme des Garcons and Issey Miyake's Issei Miyake, formed the 'DC brand boom'. (DC is short for Designers & Characters. It is now called Designers' Brands.) He currently serves as Takeshi Kitano's costume designer for the likes of Brother, Dolls and Zatoichi. He also has been credited as Placebo's provider with the Adidas line, noticeably during the Soulmates Never Die (Live in Paris 2003) Tour shows.
Yohji Yamamoto is the so-called collection line (and, indeed, the other lines form a part of it); it could be said to be the purest form of the designer's expression. Y's for living is a household goods brand, but it does not have any direct connection to either Yohji Yamamoto or the Yohji Yamamoto joint stock corporation.
"French electronic musician Jean-Michel Jarre once defined Yohji Yamamoto's style like this: "For me, a woman in Yohji is like a nymphomaniac nun. His clothes are at once sensual and very ritualistic." This about a man whose reputation marks him as a designer of clothes for earnest intellectuals. This about a man whose 1998 "wedding" show featured a bridal striptease which took models from inflated Victorian crinolines down to slim-line dresses and pants. This about a man who is one of the most revered and idiosyncratic of 20th century designers. In Talking to Myself, Yamamoto has created an illustrated notebook that recounts the phases of his life.
A work in progress punctuated with multiple images, Talking to Myself is the only book in which Yamamoto has become personally involved, making it a veritable extension of his own private world. In it, he "talks to himself" and with philosopher and art/fashion critic Kiyokazu Washida about himself and the objects he creates, objects that meld, blend with, and are assimilated by the person they seek to enhance. Pages marked by Yamamoto's pen and brush with Japanese ideograms, striking sketches, and abstract compositions help decipher his desire to achieve anti-fashion through fashion itself. Yamamoto's world is one of black and white symbols, a world in which color makes only a fleeting appearance."