Tyson Beckford
The Fashion eZine - Supermodels
---
This Website is Best Viewed Using Firefox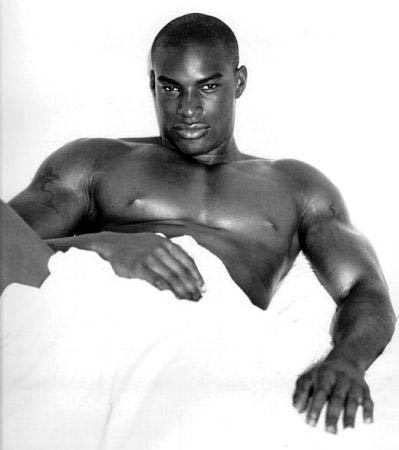 Tyson Craig Beckford
Born December 19, 1970 in Bronx, New York - Tyson Beckford is an American male supermodel and actor, known worldwide for his muscular physique, facial structure, and tattoos; and also as the lead model for Ralph Lauren. He is reported to be one of the highest-paid and richest male supermodels in the world.
Beckford is the son of a Jamaican and Chinese father and Jamaican mother. Growing up in Rochester, New York, he attended Pittsford Mendon High School in the affluent suburb of Pittsford as a participant in the Urban-Suburban Program, a busing program designed to give educational opportunities to urban youth in the city's surrounding suburban school districts.
Tyson was a member of his high school football and track teams, and it has been reported that early in his life, Beckford was a gang member and was involved in the sale and distribution of illegal narcotics.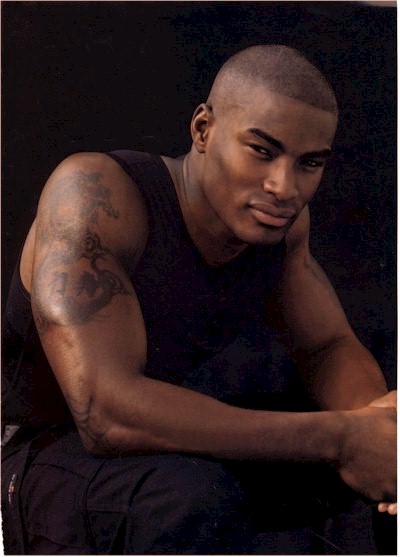 In 1991, he was recruited to hip hop magazine The Source by a talent scout who had come across him by chance in a New York park.
In 1993, Beckford was recruited by Ralph Lauren as the front model for the company's Polo line of male sportswear. Beckford's fame continued to rise, and he was named "Man of the Year" in 1995 by VH1, as well as one of the 50 Most Beautiful People in the World by People magazine.
In June 2005, Beckford was injured in a car accident near his home. His vehicle caught fire, and Beckford was able to pull himself out before it became fully engulfed in flames. The accident had a profound effect on his spirituality, which he later revealed on The Oprah Winfrey Show. Today, Beckford lives with his young son in New York City.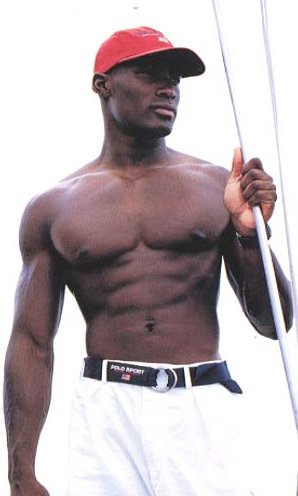 NAME: Tyson Craig Beckford
NATIONALITY: Tyson is an American citizen and grew up in Jamaica and Rochester, New York.
HEIGHT: 6'2"
HAIR: Shaved
EYES: Brown
BORN: December 1971 in New York.
TATTOOS: He has eight. His goal is to have more than Dennis Rodmann.

Filmography:
Boricua's Bond (2000)
Zoolander (2001)
Shottas (2002)
Pandora's Box (2002)
Gully (2002)
Biker Boyz (2003)
Searching for Bobby D (2004)
Gas (2004)
Into the Blue (2005)
Dream Street (2007)
Hotel California (2008)

Music Video Appearances:
Toni Braxton's Unbreak My Heart
50 Cent's 21 Questions
Britney Spears' Toxic
Adina Howard's My Up And Down"
SWV's Anything
Rhian Benson's Say How I Feel
Pet shop Boys Go west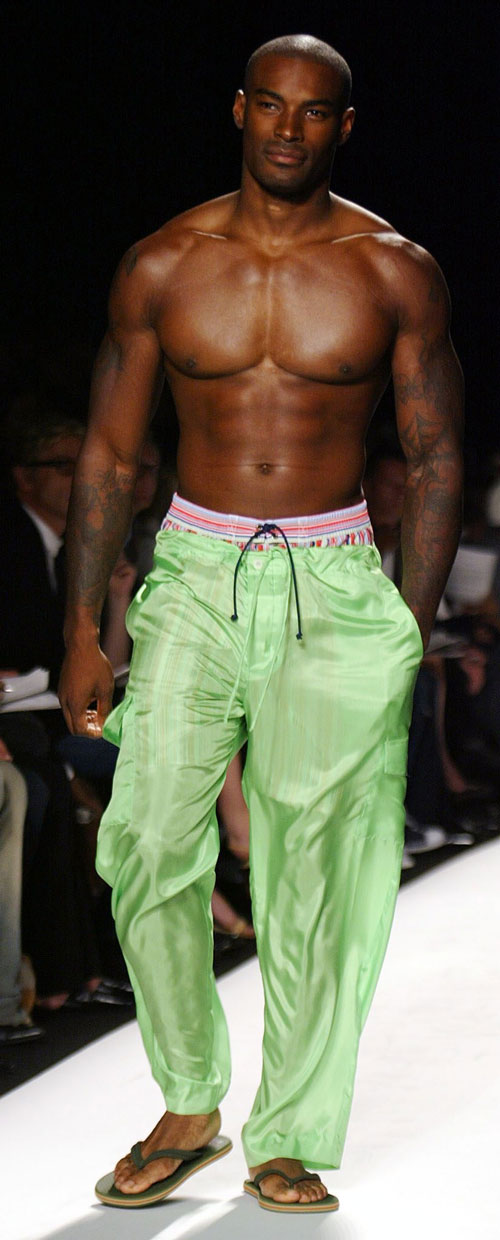 Pictures of Tyson Beckford