Tyson Ballou
The Fashion eZine - Supermodels
---
This Website is Best Viewed Using Firefox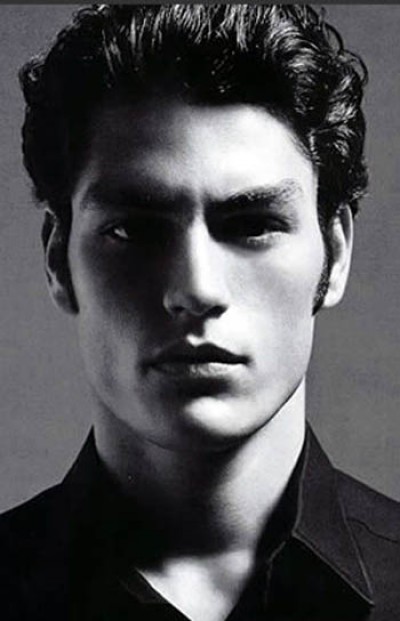 Texan Boytoy
Tyson Ballou is a male supermodel who was born November 14th 1976 in Garland Texas. Discovered by the modeling agency, Page Parkes, the 6'2" and 180 lb boytoy has become one of the industry's most sought-after male supermodels.
A native from Garland, just outside Dallas Texas, Tyson Ballou is stilling riding the highest wave in the fashion industry. He has appeared in every major designer's campaigns and every major fashion magazine that you can think of. Tyson Ballou is so hot that he has turned down invitations from many other designers who had sought out his talents.
A former basketball player for four years at North Garland High School, and the oldest of three sons of an ex-fireman, dark eyed and dark haired Tyson was always told to possess the certain star quality, but he was also remembered as a quiet kid by the folks back home.
Susan Kaleta of Dallas' Page Parkes modeling agency, first met Tyson when he was a 15-year-old boy, who was so shy that he could barely speak. But Tyson's unique handsome looks, the very gentle personality, and amazing bone structure convinced her that Tyson was a star ready to be born.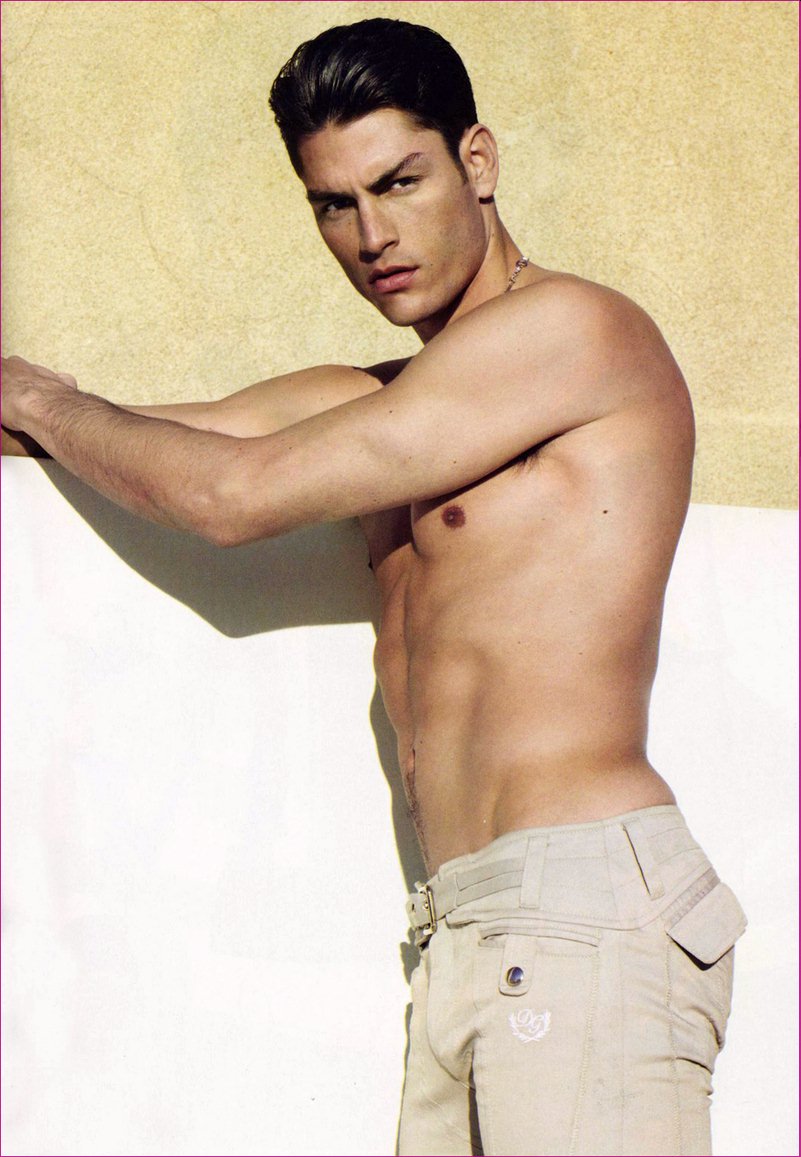 For the next several years running, the agency filled his summer schedule with shoots for clients such as Fashion! Dallas, J.C. Penney and Foley's. Tyson graduated in high school in 1995, and enrolled in Richland College, having no idea what he wanted to do for life. Eventually, scouts from the New York-based Ford agency came calling and, by 1997, Mr. Ballou found himself working as a model in Manhattan, albeit a commuter jetting back and forth from Dallas.
In September 1998, Tyson switched to IMG (International Management Group) and made the commitment to live in Manhattan year-round. The people at his new agency, the IMG Men's Division are thrilled with Tyson's involvement, but they decided to add some edge to Tyson's already gorgeous looks. Tyson had his head shaved and looked "more military."
Some of his friends in Garland weren't quite sure what to make of his transformation, but his mother Nancy, an assistant to an insurance underwriter loves it. She's been "extremely supportive," he says, and is never hesitant to show off his photo spreads to friends and family members.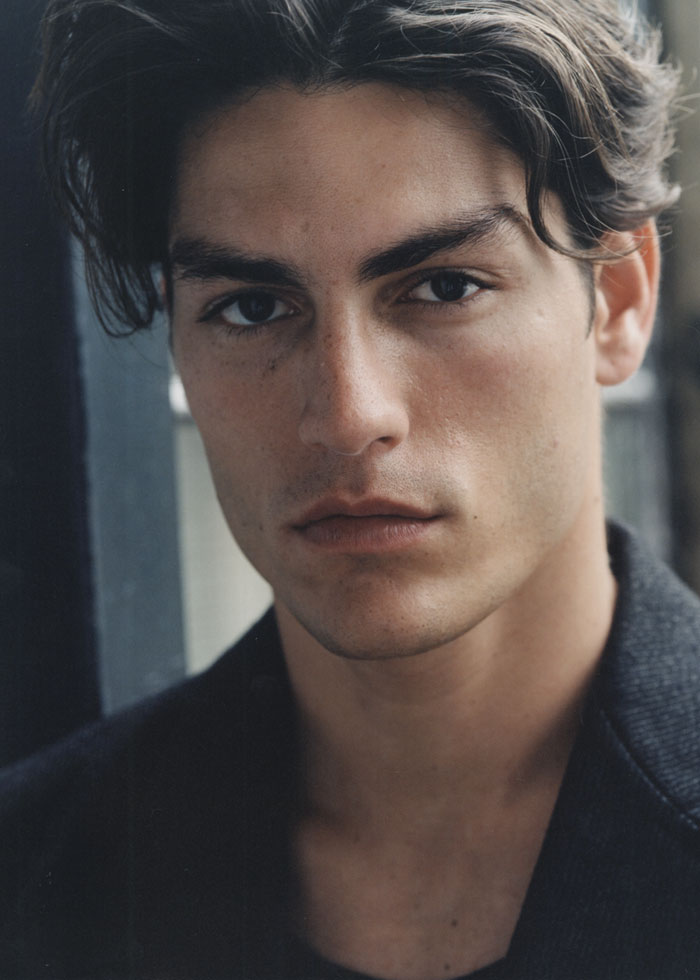 Evidently, it worked. The billboard ads featuring Tyson started flashing everywhere, and he has become a popular to Milan and Paris to walk the runways. Tyson has been featured in such campaigns as Jil Sanders, DKNY, Hugo Boss Sport, Byblos, Moschino, Emporio Armani, Exte Acht, Samsonite, Perry Ellis, BCBG, Valentino Roma and Emporio Armani Fragrance. In addition, Tyson has appeared in L'uomo, Vogue, Jalouse, The Face, Harper's Bazaar, Arena Homme Plus, Visionaire, Numero, and W.
Tyson's father's tragic death took place when he was only 9, when the car his father was fixing fell and crushed on him. Tyson says. "He was a quiet guy, and I'm a lot like that. Modeling has helped bring me out of my shell and made me more sociable. I do remember he was easygoing, quiet, a good father. It made me grow up a little bit faster, being the oldest male around the house."
Many times Tyson's mistaken as a snob because of his quiet nature and shyness, but he just doesn't talk very much. This sensitive sweetie is super tight with his family and not conceited at all! He admits that he couldn't live without his mom and two brothers. He's allergic to cats, but otherwise he loves all animals. He would never go hunting, and he doesn't like zoos because he can't stand seeing animals being locked up in cages.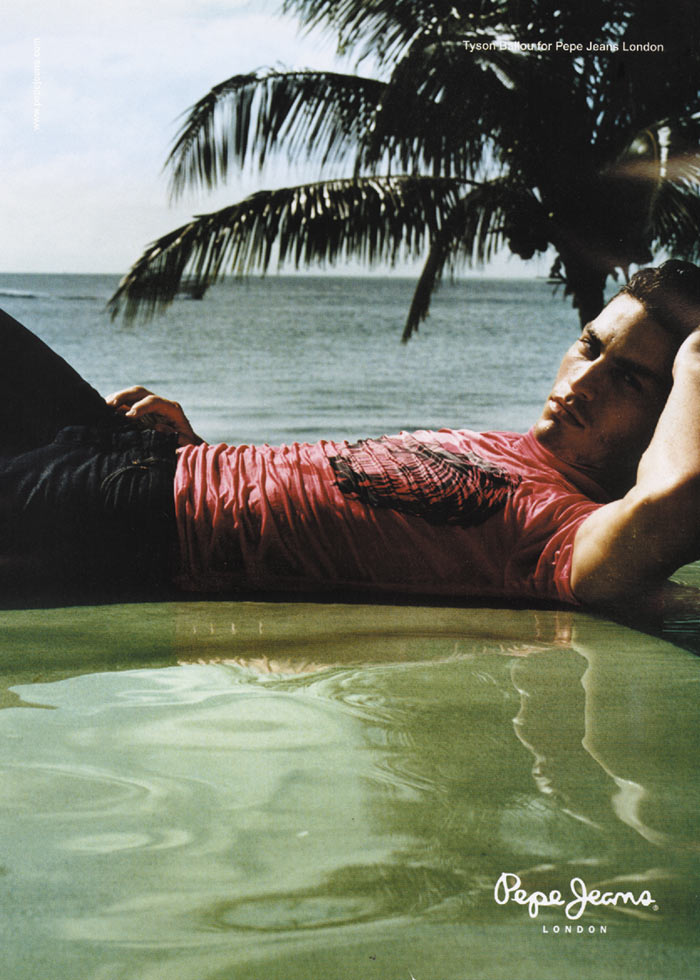 In terms of relationships, Tyson hasn't really settled down. It's been hard for him to have a regular girlfriend, since he's always traveling. Aggressive girls, take note! He likes a smart, down-to-earth, sweet girl who's willing to make the first move. When asked who's his ideal girl, he responds with: "She has to be real - totally down-to-earth. Eye color and hair color don't matter to me - there are so many different combinations that can make someone beautiful."
Basketball remains Tyson's favorite way of keeping fit. He loves watching the game but, like many people in Dallas, reached an almost maddening level of frustration with the Dallas Mavericks years ago. Although the Mavericks won't draw him home, Tex-Mex will. He craves it - but only in small quantities.
"Gotta stay in shape," he says with a smile. "I want to ride this out. It may not last long. You're often here and gone tomorrow, so I want to make it last a long time, as long as I can. It feels good, though, to know that I've gotten a very good start."
His modeling include stints for Giorgio Armani, Versace, Exte, Calvin Klein, Tommy Hilfiger, Dolce and Gabbana, among others. In 2007, he shot a jeans campaign for luxury brand 7 for all Mankind, alongside Carolyn Murphy.