Tyra Banks
The Fashion eZine - Supermodels
---
This Website is Best Viewed Using Firefox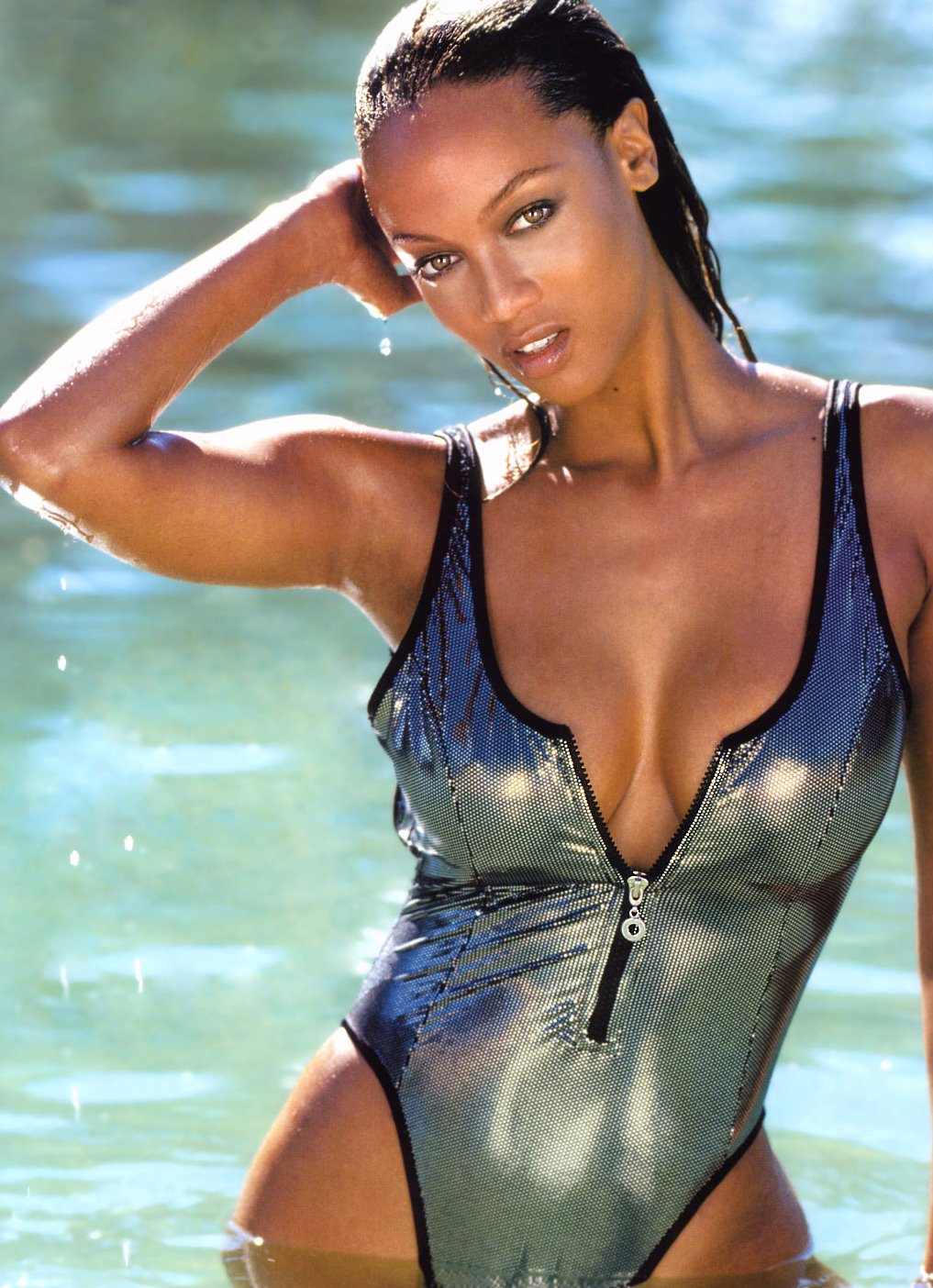 Tyra Banks Biography
Personal Information
Born on December 4, 1973, in Los Angeles, CA; daughter of Don Banks (a computer consultant) and Carolyn London-Johnson (a business manager).
---
Life's Work
Banks is a former model who created the popular TV reality show America's Next Top Model. Banks was a top supermodel of the 1990s, when she became the first African-American model featured on the cover of the Sports Illustrated swimsuit issue. Famously curvy even by supermodel standards, she was a regular on fashion magazine covers and in the Victoria's Secret catalog. Banks also dabbled in acting, with appearances in the movies Higher Learning (1995, with Jennifer Connelly) and Coyote Ugly (2000, with Piper Perabo). In the new century she shifted her focus to television. In 2003 she began producing and hosting the reality series America's Next Top Model. The show was a hit and spawned spinoffs in Germany, Holland, and many other countries. Banks also began hosting her own talk show, The Tyra Banks Show, in 2005. Banks announced her retirement from modelling the same year, saying she would focus on her television career.
Tyra Banks has parlayed her supermodel status into film, television, and music; her career is proceeding well according to her ambitious plans. A hit on the runways of top designers since the early 1990s, Banks's career segued first into television and later into film, when she was cast in a leading role in the 1995 film Higher Learning, written and directed by John Singleton. With the help of a supportive family, Banks has successfully managed her fame in positive ways, and has chosen roles and collaborations with other African-American arts professionals who seek to portray their community in a diverse, multifaceted way. With her hit show America's Next Top Model and her budding pop music career, along with her continued modeling, Banks was poised to reap the benefits of superstardom.
---
Grounded in Family Love
Tyra Banks was born in Los Angeles December 4, 1973, to Carolyn and Don Banks. Her mother was a medical photographer at NASA's Jet Propulsion Lab, while her father is a computer consultant. They divorced when Tyra was six, although the relationship between parents and children--including Tyra's older brother Devin--remained amicable. Growing up, she would often parade around the family's Inglewood duplex in her mother's high heels and long robes, play-acting at being a model. Her view of the profession came largely from watching the weekly CNN program Style with Elsa Klensch, and later the MTV feature House of Style starring Cindy Crawford. In more serious moments, Banks entertained the idea of going to veterinary school. Yet her unusual looks sometimes made life difficult, as she told GQ writer James Ryan. "People called me Olive Oyl, Lightbulb Head, and Fivehead, because my forehead was so big," Banks recalled.
Banks attended Immaculate Heart High School, a rigorous Catholic girls' school in the Los Feliz section of Los Angeles, where classmates also teased her because of her increasing height (5'11") and weight (around 125 lbs). She told the Chicago Tribune that her most humbling experience in life was losing the prom queen crown to a girl she described as the smartest in her class. After graduating, she decided to try modeling on a lark, thinking it might be a good way to do some traveling. Since her mother was a photographer, putting a portfolio together was not a problem. Banks took her book to agencies, but, as mother Carolyn London-Johnson recalled for People magazine writers Tom Gliatto and Bryan Alexander, "The market for black models was not very good. They would say, 'We have this many black girls already.'"
After encountering one too many dead ends, Banks decided to go ahead with her backup plan to start college and study film. Accepted at Loyola Marymount University in Los Angeles, Banks was walking down the street two weeks before classes started when a model scout from France spotted her. The scout offered her immediate work for the upcoming fall haute couture shows in Paris, and Banks accepted. "Her sensual lope and sleek, space-age frame gave her instant catwalk charisma," People described the model in its "Fifty Most Beautiful Women" issue. Designer Todd Oldham likened Banks to "an antelope. She was just born with grace."
---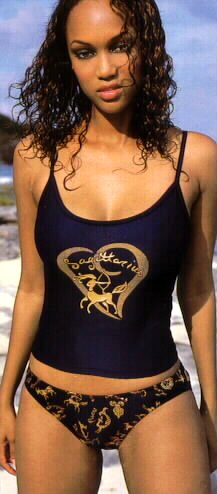 Entranced the Paris Runways
Within Banks's first week in Paris, other designers were so entranced by her presence on the runway that she was booked for an unprecedented 25 shows--a record in the business for a newcomer. Next, Banks was offered lucrative contract deals, where the real money in the modeling industry lies. She was the first African American woman on the cover of Sports Illustrated's high-profile swimsuit issue; American designer Ralph Lauren wanted her for another one of his lush, multipage ad campaigns; and cosmetics giant Cover Girl made her the second African American to be offered a long-term deal with them.
Yet Banks's early days in the modeling business were difficult for her, despite a naturally exuberant and flexible demeanor. Subtle racism within the industry was partly responsible; from the start, Banks was called the "new Naomi Campbell," in comparison to the more experienced supermodel who had been the star woman of color on the runways for some years. Campbell, known for her diva-like behavior, was incensed, and managed to get Banks barred from appearing in a Chanel show after refusing to speak to her on several other occasions. "No model should have to endure what I went through at 17," Banks told Essence writer Deborah Gregory. "It's very sad that the fashion business and press can't accept that there can be more than one reigning black supermodel at a time."
Banks discussed the racism in the modeling industry with Cosmopolitan writer Jamie Diamond in 1993. "I've had bookers tell me, 'You've got light skin and green eyes. You're easy to sell.'" She admitted to relaxing her hair and having hair extensions done "because that's what 'beautiful' is supposed to look like--and that's how I make my living." Nevertheless, success does not insulate Banks from random acts of racism in everyday life. When she and a friend went to a New York City newsstand to purchase a magazine whose cover the model graced, the proprietor yelled at the two women and ordered them out of the store. When her friend pointed out the issue and Banks's image, he responded by saying "I don't care. You all look alike."
---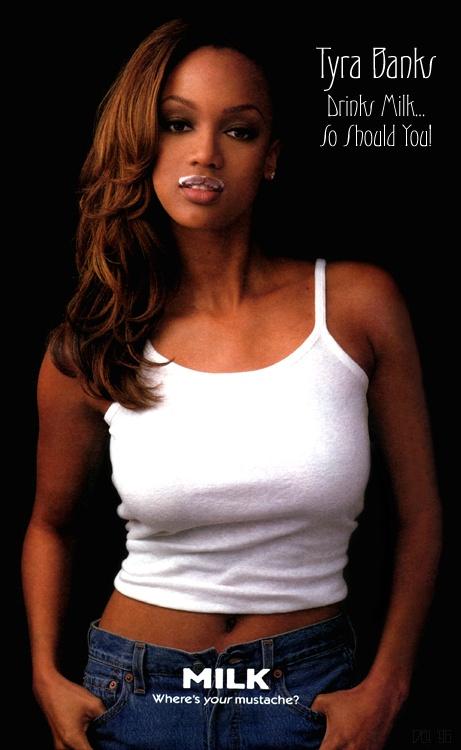 Spotted by Influential Director
The difficulties engendered by her daughter's new profession helped convince Carolyn London-Johnson to heed Banks's urgings and get involved. She quit her job and moved to Paris for a time to become her full-time manager, an arrangement that has suited them well. Banks's father handles her finances, and the supermodel daughter did not move out of her mother's house until she was 21. A magazine cover for Essence in June of 1993 sparked the next big move in Banks's career. John Singleton, director of the Academy-Award-nominated Boyz 'N the Hood, spotted the magazine and thought she would be perfect for an as-yet-uncast role in his next film. After mutual friends introduced them, Singleton attended one of Banks's appearances on the runway. He was entranced. They struck up a friendship that blossomed into romance.
Meanwhile, Banks had been cast in an occasional recurring role on the NBC-TV sitcom The Fresh Prince of Bel-Air, starring former hip-hop star and feature-film actor Will Smith. Banks portrayed Jackie Ames, a love interest of Smith's title character. The acting experience made it easier when Singleton and the producers of his upcoming film Higher Learning asked her to read for the role of Deja, a star athlete at the film's fictional university. Some assumed that she had gotten the role because of her relationship with Singleton, the film's director, but Banks told Entertainment Weekly reporter Tim Appelo that "John said, 'Read for it, but if you're bad, you don't get it. I'd look like I'm thinkin' with my you-know-what.'" Her performance at the audition made an impact, however, and she won the role. Higher Learning won kudos from critics for its performances. Although Banks and Singleton eventually parted ways, Banks had established her acting career.
After the success of Higher Learning, Banks bought herself a five-bedroom abode in Los Angeles. She has also endowed her alma mater, Immaculate Heart, with a scholarship for African American girls. "I was very privileged that my mother and father sent me to private school," Banks told Gregory in Essence. "I want other African-American girls who can't afford it to experience that kind of education." Although still modeling, she pursued her career on the screen with diligence, starting by reading up on the history of the film industry. Banks told Essence's Gregory that she had planned on a career in film prior to even thinking about modeling, but realized that the yoke of Supermodel would be a hard one to shed. "Even when I'm 50 and no longer modeling, everyone will still refer to me as 'Tyra the model.' Once a model, always a model."
Yet being an African American model in an industry dominated by Caucasians has been difficult. "It's long overdue that black models receive the same benefits as white models," she told Essence's Gregory. "But I still don't make as much as the white supermodels do." Rather than waiting for the industry to catch up, Banks made her own plans for a multifaceted career. She formed a corporation in 1991--Tygirl, Inc.--to manage her career, and declined further involvement in The Fresh Prince of Bel Air, in part because "everybody started coming up to me on the street and calling me Jackie Ames," she told Ryan in GQ. "I felt like I didn't want to get stereotyped into that character." The actor declined a role as a one-night stand with Tom Cruise's character in the 1993 film The Firm, primarily because of the one-dimensional, decorative nature of the character. "I don't want roles that scream, I AM SO PRETTY!," Banks told People magazine's Gliatto. Another rule? She freely admitted an important one to Appelo in the Entertainment Weekly article: "I'm not takin' off my clothes."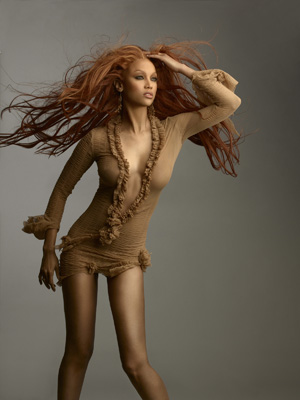 Started a Televised Model Hunt
Over the next decade, Banks took her career in many different directions. She wrote a beauty book that preached about the necessity of recognizing one's own inner and outer beauty. She continued to take roles in films. While she played a doll magically given life in the made-for-television movie Life-Size, for the most part Banks remained true to her desire not to take roles that simply relied on her looks. In Coyote Ugly she played a law student named Zoe, and she faced the murderous Jason in Halloween: Resurrection. But Banks focused much more on her own image. Taking cues from the success of reality television programming, Banks created America's Next Top Model in 2003. The program follows the ups and downs of a group of models as they compete for the chance to win a modeling contract. Among the show's panel of experts, Banks is portrayed as a powerful gatekeeper to the world of high fashion and glamour. According to New Yorker television critic Nancy Franklin, "the aspiring models view her both as the bearer of a magic ticket out of poverty, obscurity, stripping, and waitressing and as a comforting, maternal, Oprah-like figure." The show was hailed in 2005 as UPN's most desirable show. Television analyst Carolyn Finger told Television Week that "It's the one show that universally it can be said any network would like to have."
Among her other ventures, Banks planned to record music and launch herself as a pop diva. In addition she was preparing to launch her own talk show. Television Week noted that "Banks' planned talk show is considered one of the highest-profile pieces of development for syndication in 2005." Unlike her unique modeling show, which has since encouraged other similar shows, Banks understood that her talk show would be one among many. But, as she told Television Week, "there is a void right now for a talk show headed by someone of my generation.... I haven't seen it done how we're doing it. And I hope that will pay off." Only time will tell. However, Warner Bros. Domestic Television Distribution President Dick Robertson is banking on Banks. He told the Hollywood Reporter: "If there's ever a future Oprah, she could be the one."
---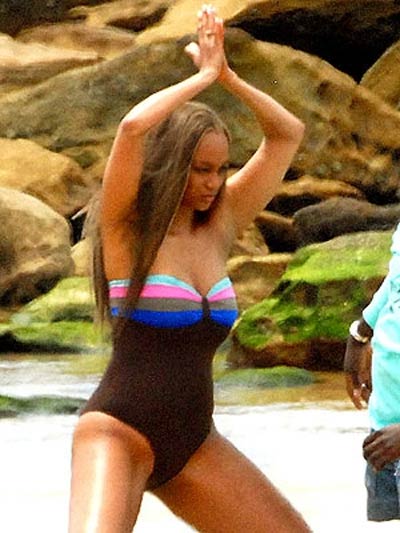 Tyra Banks Speaks Out About Her Weight
"I get so much mail from young girls who say, 'I look up to you, you're not as skinny as everyone else, I think you're beautiful.' So when they say that my body is 'ugly' and 'disgusting,' what does that make those girls feel like? I still feel hot, but every day is different. It's when I put on the jeans that used to fit a year ago and don't fit now and give me the muffin top, that's when I say, 'Damn!' I feel more comfortable when I'm lighter - I sleep better, I snore less, I have more endurance when I work out, my arms look better. I've made millions of dollars with the body I have, so where's the pain in that? If I was in pain, I would have dieted. The pain is not there - the pain is someone printing a picture of me and saying those (horrible) things."
On her hit show America's Next Top Model, Tyra Banks has always stressed the importance of body confidence – but it still hurt when tabloids ran an unflattering photo of her in a bathing suit under headlines that screamed, "America's Next Top Waddle" and "Tyra Porkchop."
Banks, 33, is publicly discussing her much-buzzed-about weight gain. "I get so much mail from young girls who say, 'I look up to you, you're not as skinny as everyone else, I think you're beautiful,' " she says. "So when they say that my body is 'ugly' and 'disgusting,' what does that make those girls feel like?"
As for how Banks feels about her own 5'10" body – which she says is at 161 lbs. these days, about 30 lbs. heavier than when she landed on the cover of Sports Illustrated's swimsuit issue in 1997 – she says: "I still feel hot, but every day is different. It's when I put on the jeans that used to fit a year ago and don't fit now and give me the muffin top, that's when I say, 'Damn!' "
In other words, yes: She has put on weight, though not nearly as much as those recent tabloid stories suggested. (Banks believes the pix were snapped at an unflattering angle.) "She has a very womanly, gorgeous body that goes up and down," says her good friend Heidi Klum.
In fact, Banks says that since she retired from modeling in 2005, the number on the scale has fluctuated from 148 lbs. to 162 lbs., depending on how well she is taking care of herself. "I feel more comfortable when I'm lighter – I sleep better, I snore less, I have more endurance when I work out, my arms look better," she admits.
Still, she isn't freaking out about wearing size 32-waist jeans or about "the fat roll" she claims to have on her back. (Her biggest source of figure angst is her size-DD breasts, which she says make it hard to find clothes that fit: "I would love for them to be a size and a half smaller.")
But, she adds, "I've made millions of dollars with the body I have, so where's the pain in that? If I was in pain, I would have dieted. The pain is not there – the pain is someone printing a picture of me and saying those (horrible) things."
In fact, it appears that by adding a little padding, Banks the businesswoman has earned a bit of credibility: Her talk show is now entering its second season, and the most recent season of Top Model delivered its strongest ratings ever. "(TV execs) think it's better when I'm at 155 lbs. – at 145, they feel I'm not as relatable," she explains.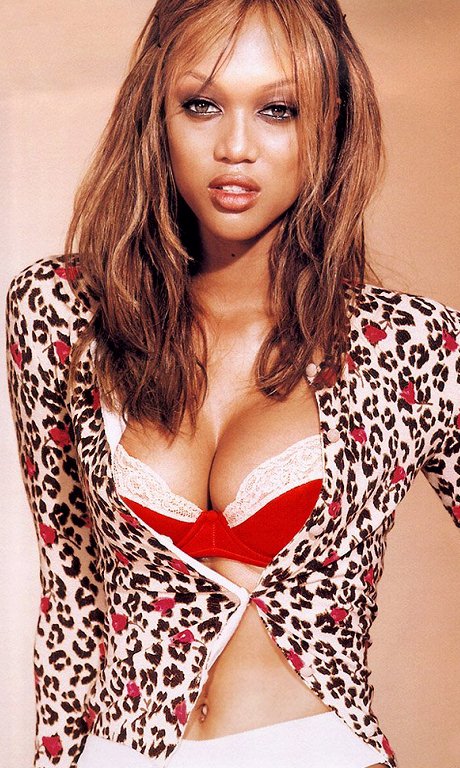 Besides, Banks is having a lot more fun these days eating the pancakes off a friend's plate at IHOP than trying to fit into designer sample sizes. Of course, if someone would come up with a miracle cure for cellulite, she's not above admitting she'd be first in line. "I think every woman," she says, "would want to do something about their cellulite!"
Name: Tyra Banks
Date of Birth: December 4, 1973
Place of Birth: Los Angeles, CA
Height: 5'11''
Weight: 108 lbs (131 in 1997 / 161 in 2006)
Eyes: Greenish-brown
Hair: Brown
Occupation: Model
Sign: Sagittarius
Nickname: "Froggy"

Filmography - Cinema
Higher Learning (1995)
A Woman Like That (1997)
Love Stinks (1999)
Love & Basketball (2000)
"Life-Size" (2000)
Coyote Ugly (2000)
Halloween: Resurrection (2002)
Eight Crazy Nights (2002) (voice)
Larceny (2004)
Pepsi (2007)

Filmography - Television
Inferno (1992)
Fresh Prince of Bel-Air (1993)
The Apartment Complex (1999)
Felicity (2000)
Life-Size (2000)
America's Next Top Model (2003-present)
The Tyra Banks Show (2005-present)