True Haute Couture has Vanished
The Fashion eZine - Designers
---
This Website is Best Viewed Using Firefox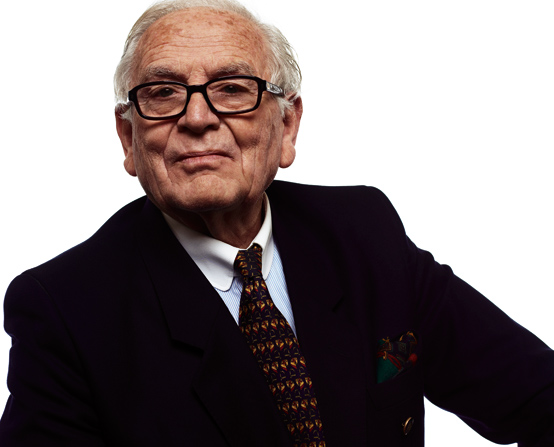 Is Haute Couture Dead or Dying?
PARIS - 2005.
According to Pierre Cardin, designs today are beautiful but not haute couture fashion. At 82 years old, Pierre Cardin is now a fashion icon and has put his entire empire up for sale.
Modern clothes are unwearable and the fashion industry has been disfigured by big business, nudity and prostitution, says legendary designer Pierre Cardin.
In an interview at his offices overlooking the French presidential palace, Cardin said true haute couture, the French phrase for the most exclusive work produced by a big fashion house, had vanished.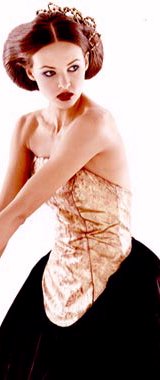 Haute couture dresses and outfits are sewn by hand and to the specific measurements of the client, ensuring something unique, the exact opposite of mass produced ready-to-wear.
"You no longer have the construction of a real silhouette. Before you had Balenciaga, Chanel, Courreges, Cardin . . . Of there names, yes Dior still exists, but its a spectacle," said 82-year-old Cardin, one of France's last great fashion icons.
"You can't walk in shoes like that or hats like that - to go where? You go to dinner and you need three chairs to sit down," said Cardin, who joined the Dior atelier in 1946 and shot to fame with his "bubble dress" in 1954.
"Intelligent women work nowadays. They drive cars and the cars are getting smaller and smaller, while the dresses at Dior are getting bigger and bigger. Its very beautiful, but its not fashion - its something else. Its costume."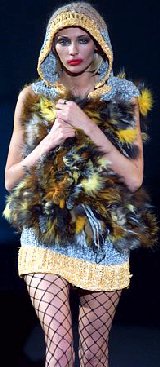 Cardin was talking about his 65 years in fashion as he considers offers for his $1.32 billion (US) empire, which he recently put up for sale.
An honourary UNESCO peace ambassador who is also the only couturier in the prestigious institute that protects French culture, Cardin reflected on his career.
"I was very lucky. I was part of the post-war period when everything had to be redone. Women wanted to party, to dance, to amuse themselves; there was a sexy side. But now nudity is everywhere, sex is everywhere," he said.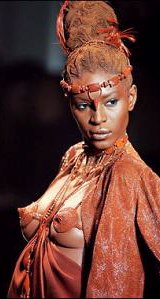 "We undress men and women, we don't dress them any more."
As for the thirst for labels that drove fashion giants like LVMH and Pinault Printemps Redoute into battle for control of Gucci, Cardin said a real couture house needs a true creator behind it.
"Gucci began as a suitcase with a stripe, Visconti gave me one. I knew Monsieur Gucci, the grandfather. That's not the name of a creator," Cardin said.
"Its like a photographer who is a big name, like Henri Cartier-Bresson. Who would buy 'Cartier-Bresson' and use it as a brand name?" he said.
"That is what has happened to fashion. We have completely disfigured this profession that was once very creative. The creativity is gone and in its place is high-class prostitutes on runways."
Master of a realm that spans everything from men's suits to the Maxim's restaurant concern, Cardin said it is now nearly impossible for a young couturier to make a mark.
"When I began in 1945 there were 20 creators round the world. Today there are hundreds, everywhere, internationally. But there is practically no more fashion," said Cardin.
"If I were 20 I wouldn't know what to do because practically everything has been done."
But the man who has kept one step ahead of the fashion world for most of his career - bringing runway shows to department stores in 1959 and couture to communist China in 1975 - was also the first to take fashion to the street with ready-to-wear.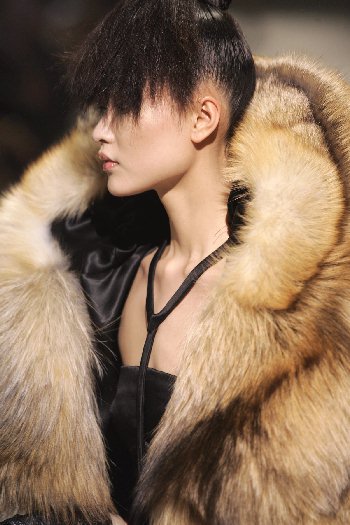 "They said pret-a-porter will kill your name and it saved me," he said.
Cardin was also the frist to take the controversial step of licensing his label to an outside manufacturer.
"When I agreed to my first licence 45 years ago it was an enormous risk. People said no one would be talking about Pierre Cardin in two yeards and they were quite wrong - those were the words of Dior and Saint-Laurent. The only one who is alive today and still being talked about is Pierre Cardin," he bragged.
Cardin's embrace of licensing - when third parties manufacture items under a designer's name - is anathema to much of today's luxury trade which admits only to farming out production of sunglasses, perfumes or jeans.
But Cardin, who built his empire without borrowing a single franc, defended his approach; his trademark now supports 900 licences in 140 countries.
"I have a name. I have to take advantage of it," he said.
Ironically though, licensing has shut down most Cardin boutiques; he now sells mainly through department and duty-free stores.
"I had 27 boutiques around the time of de Gaulle, but we closed them because it bothered licensees. They said, "You are competing with us."
Cardin applied the logic he used to expand his Pierre Cardin label to Maxim's, the Paris restaurant whose brand he has "stretched" across 800 licences from chocolate to watches and pens. The restaurant appealed to him as a place for going out wearing stylish fashion and jewels.
Critics have turned up their noses, arguing that licensing devalues a brand, but Cardin may yet have the last laugh.
So far the designer has received 20 offers for his fashion empire.