Tila Tequila Nguyen
The Fashion eZine - Supermodels
---
This Website is Best Viewed Using Firefox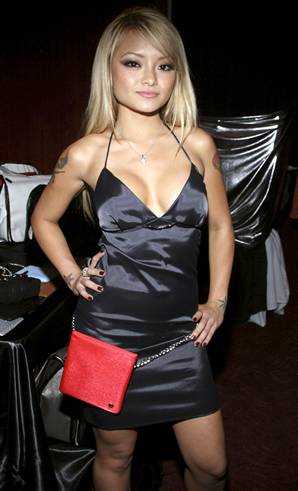 Internet Sensation
Thien Thanh Thi Nguyen (nicknamed Tila Tequila) was born October 24th 1981 in Singapore. Her Buddhist Vietnamese family had moved to Singapore to escape the Vietnam War and later immigrated to Houston, Texas when she was 1 year old.
With a childhood full of fights and rebellion (it was in high school that she allegedly got her nickname, Tila Tequila, after an allergic reaction to the alcohol) Tila eventually moved to Hollywood when she was 18 in order to become a model.
They lived in a Houston suburb until they were admitted to a gated community run by a strict Buddhist temple. The family left the community when Nguyen was eight.
As soon as she entered middle school, Nguyen developed a tomboy attitude and got in fights. Her behavior eventually got her sent to a boarding school for six months before being transferred to another school. As soon as she reached high school, she used her sister's identification card to enter nightclubs, where she began recreational drug use and joined a gang.
In an interview with Import Tuner, Nguyen said she had been searching for a sense of identity: "I was really confused then, 'cause at first I thought I was black, then I thought I was Hispanic and joined a cholo gang". Later she made some friends outside the gang who briefly helped turn her life around, however her past caught up with her, and she fled to Queens, New York at the age of 16.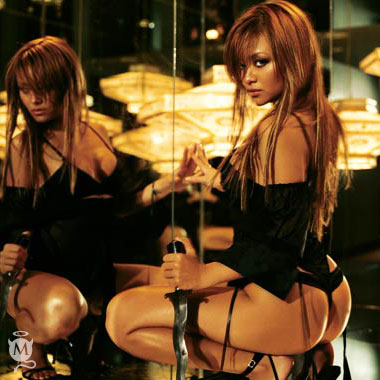 Pornstar, Model, Entertainer and Singer
Nguyen's career began at the age of 18 when she was discovered at the Sharpstown Mall by a Playboy scout and was offered a chance to model nude for the magazine. She did a test shoot, moved to southern California and was featured as Playboy's Cyber Girl of the week on April 22, 2002, and soon thereafter she became the first Asian Cyber Girl of the Month. A few more pictorals for the magazine followed.
In addition for Playboy she posed for other softcore publications like Stuff, Maxim, Time & Penthouse, as well as appearing as a contestant in the 2003 VH1 program Surviving Nugent. Wishing to diversify her portfolio, Tila joined a couple of bands in the L.A. area, and even had a song, "Straight Up," included on the 2005 MySpace Records debut compilation.
Tila's real fame however came in the form of her MySpace personality. Selling her mixture of sex, candor, and seeming accessibility, Tila soon became the most popular figure on MySpace, with, by early 2007, over 1.7 million friends.
In 2006 she was given a record deal on Will.i.am Music Group (run by the Black Eyed Peas frontman), an A&M imprint. Although she initially accepted the offer, she released her first single, the Lil Jon-produced "I Love U," as an independent iTunes-only offer in late February 2007, claiming she had decided to reject the major-label path in order to stay true to herself and her music and to continue her D.I.Y. approach to fame. Her debut EP, Sex, then came out the following month on the D.C.-based indie label The Saturday Team.
Internet sensation Tila Tequila has clawed and scratched her way to fame. The bisexual beauty made a name for herself, on her own terms, and built a social network of more than 2 million MySpace friends. But getting to where she is today wasn't easy.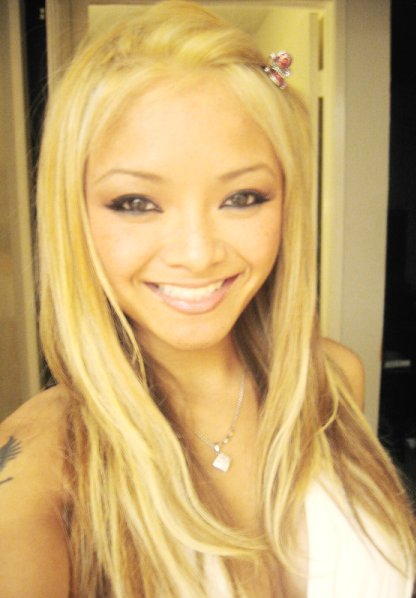 Tila grew up in a strict, sheltered Buddhist community in Texas. When she was 16, she ran away to New York City with only $300 in her pocket. When the money was gone, she found herself back in the Lone Star State, where she used a fake ID to get a job as a waitress at a strip club.
When Tila was 18, a scout for Playboy magazine approached her and told her she had just the look they wanted. She needed money, so she decided to strip down. Tila was immediately hooked on the thrill and the cash that baring her body brought in. Tila appeared in Playboy five more times, and soon the jobs started pouring in.
She also modeled at car shows and in car mags and became a spokesmodel for Nintendo. As her career continued to grow, she decided to promote herself on the Internet, which turned out to be the best career move she could have ever made. Her MySpace page, which features racy photos and videos, was an instant online hit and she quickly accumulated an insane amount of "friends" and became the site's most popular person.
Since making a name for herself online, Tila has been featured in such magazines as Stuff and Rolling Stone, appeared on TV shows like Identity and The War at Home and scored a cameo as a Hooters Girl in the hit movie I Now Pronounce You Chuck and Larry.
However, despite now having more than 2 million MySpace friends, Tila Tequila still hasn't found "the one." So she thinks the time has come to find the right guy -- or girl -- to be with. Yes, Tila's found fame, but now it's time for her to get A Shot at Love.
On March 26, 2007, Nguyen announced in her MySpace blog that she would be filming a reality show for VH1. Filming started in May 2007, but the show was moved to VH1's sister network MTV that summer. On October 9, 2007, A Shot at Love with Tila Tequila aired on MTV. The program is a bisexual-themed reality dating show where 16 straight men and 16 lesbian women compete for Tila's affections, the twist being that the contestants were not aware of Nguyen's bisexuality until the end of the first episode. The ten-episode series is produced by 495 Productions and MTV.
The show was at the heart of a heated online debate between Nguyen and conservative Christians after an article appeared on The Christian Post on September 13, 2007. After seeing the article, Nguyen wrote an impassioned response in her blog on September 28, 2007, criticizing churches for "bashing" the gay community while thanking God for saving her life.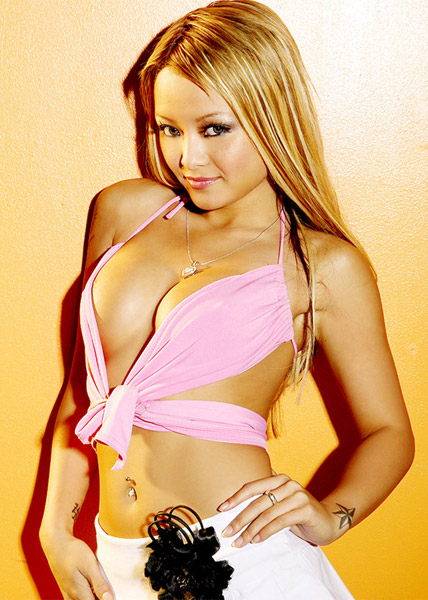 Internet Fashion
In 2001 Nguyen started up her website entitled "Tila's Hot Spot". Originally it was a website featuring her information, quotes, blog, and pictorials including content that required adult verification and a monthly payment fee to view. Later the site format was revamped by TAJ Designs Inc. to feature all-ages content and information to promote her current career, business ventures, personal information, and a premium membership section including videos, non-nude picture galleries, blogs, and chat sessions.
During 2005 Nguyen launched Tilafashion.com, a site featuring her custom line of clothing for men and women originally using the slogan "So hot you'll just want to take it all off!" In 2006 Tila created a website entitled "Tila Zone," which features content to use on Myspace and other social networking websites including layouts, widgets, and clipart.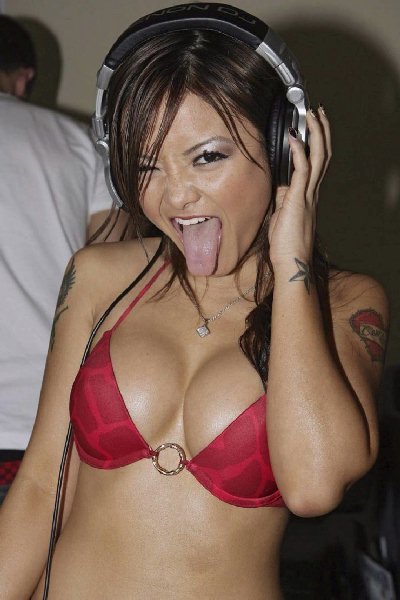 Music Career
Tila "Tequila" Nguyen used modeling as a stepping stone for her music career. At age 20, she acted on her interest in rock music and started looking for bands willing to have her join. She eventually assembled a band called Beyond Betty Jean, for which she was singer and songwriter. Following the breakup of Beyond Betty Jean, Nguyen started working in recording studios to sharpen her vocal skills and write music. Nguyen became the lead singer of a band called Jealousy, which has released songs over the Internet. Jealousy has appeared on MySpace Records' inaugural compilation album, released through MySpace Records and Interscope.
A major turn in Nguyen's music career occurred during the April 24, 2006 taping of MTV's Total Request Live. In an interview with the TRL VJs, will.i.am announced that Nguyen was signed to the Will.I.Am music group, a record label under A&M Records. Despite her major-label signing, Nguyen independently released her first single "I Love U" through iTunes on February 27, 2007, justifying the independent release through her desire to become famous by herself. "I Love U" made its way to the top of the ITunes charts within 24 hours. She shot a music video for the song, which is available for free after the song is downloaded. A preview for the video debuted on February 14, 2007 on her MySpace page.
The video has also been released via mobile phones. On March 6, 2007, Tila's video was the #1 most downloaded on Apple's iTunes. In March 2007, Washington-based record label The Saturday Team released an EP called Sex, by Tila Tequila. On July 27, 2007, Italian website MusicBlob revealed that The Saturday Team and distributor Icon Music Entertainment Services sued Tila over breaching her contract related to the album.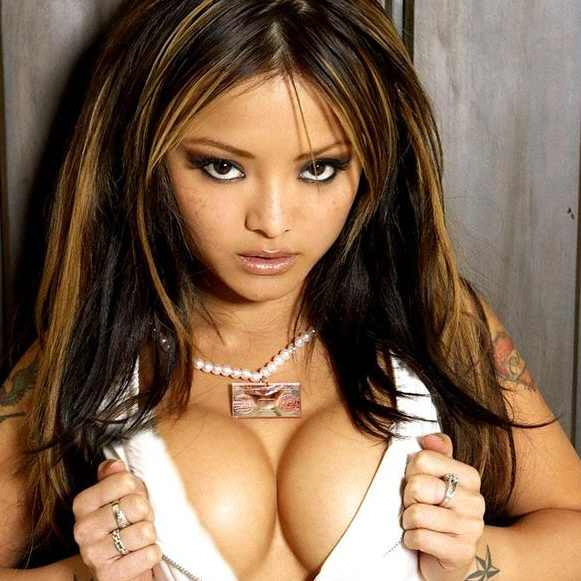 Is Tila Really A Supermodel?
Tricky question.
She's really more of a pornstar, despite the occasional work advertising bikinis and lingerie. She has never been on catwalk and her fashion expertise is quite limited. As a marketing machine however she's almost as big as Paris Hilton or Pamela Anderson (neither of which are technically supermodels either).
In this age of internet marketing the term supermodel is changing. It used to only be applied to less than a dozen people. These days there is 50 of more models claiming to be supermodels or recognized as supermodels.
Being a supermodel is about being able to market a product, usually fashion. In this case, Tila is usually marketing herself and her music as the product.