The World's Top Supermodels
The Fashion eZine - Supermodels
---
This Website is Best Viewed Using Firefox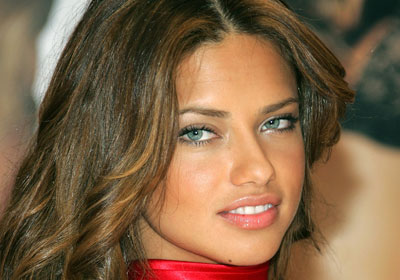 The Top Earning Supermodels
February 2008.
"We don't wake up for less than $10,000 a day." - Linda Evangelista, 1991.
Linda Evangelista was referring to herself and fellow supermodel Christy Turlington, both of whom were a core part of the handful of models shaking up the industry by being as famous and powerful as celebrities.
Models did talk shows. They landed movie roles. They inspired franchises (the ill-fated "Fashion Café," which was part-owned by supermodels Claudia Schiffer, Naomi Campbell and Elle MacPherson). They dated or married movie stars (Linda Evangelista and Kyle MacLachlan; Christy Turlington and Ed Burns; Cindy Crawford and Richard Gere). And, of course, they made millions.
Some still do. Gisele Bundchen tops Forbes.com's 2007 list of The Top Earning Models in the World, raking in $33 million, more than triple the $9 million banked by Kate Moss, who came in second. The 15 models on our list were ranked primarily according to estimated earnings over the past 12 months.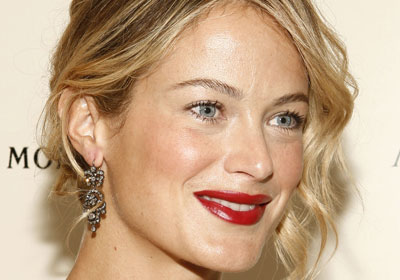 Where necessary, the "relevancy" of the model--determined by recent campaigns, editorials, fashion magazine covers and the opinion of those in the industry-- were taken into account. Household names Heidi Klum ($8 million), Adriana Lima ($6 million) and Alessandra Ambrosio ($6 million) round out the top five slots.
Gisele Bundchen is a workhorse who leads the pack by far: While most models on the list have one major contract in addition to three or four seasonal campaigns, Bundchen juggles almost 20 campaigns. She also brings in at least $6 million a year by licensing her name to a Brazilian shoe company, Grendene. But watch for Bundchen's fortunes to possibly decline next year: In December, her record-breaking $5 million a year deal with Victoria's Secret expires.
For most other models, things are different. Top models like those on our list still bank millions, but only once a multiyear contract is secured. The days of $10,000 runway fees are over. Top models don't even do runway. It's considered an internship process for the hundreds of anonymous 15- and 16-year-old foreign girls who swarm the runways of New York, Paris and Milan each season. They do 70 shows in six weeks and are paid about $250 an hour their first season.
A good hardworking model can make $200,000 a season. But chances are that model, once the season is over, will never be seen or heard from again.
In the supermodel heyday, most of the top models were homegrown--Cindy Crawford from Illinois, Tyra Banks and Christy Turlington from California. Their American accents made for a fairly easy transition to stardom. Then the fashion industry, which thrives on change, began to prefer foreigners.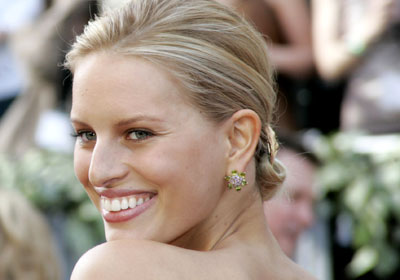 Five years ago, it was the Brazilians, out of which rose Bundchen, Lima and Ambrosio. This new trinity, with their Victoria's Secret contracts, became well known, but with their foreign accents, they were unable to cross over into the world of TV, movies and talk shows as easily as their predecessors did. And with the exception of Bundchen, who dated Leonardo DiCaprio on and off for several years, they kept their private lives private.
A few seasons later came the Eastern Europeans: anonymous, pale, barely into their teens and bordering on anorexic. They were too young to become movie stars or date celebrities; too skeletal to bag Victoria's Secret contracts; and a lack of English didn't bode well for a broad media career.
Natalia Vodianova of Russia, who worked at a fruit stand from the time she was 11, rose out of this pack and into the protective arms of Calvin Klein. The vast majority were sent back to where they came from. Vodianova may be a star in the industry, but try to find a teenager in a Midwestern mall who would line up to get a glimpse of her the way she would have ten years ago for Tyra Banks or Cindy Crawford.
Meanwhile, the rise of celebrity culture relegated many models to anonymity. Cosmetic companies almost exclusively sign celebrities for their campaigns, as do designers. Scarlett Johansson is the face of Louis Vuitton; Eva Longoria represents L'Oreal; Jessica Alba pouts for Revlon; the list goes on and on.
Even more devastating to the industry's ability to create supermodels was that the fashion magazines followed suit. A decade ago, models graced 10 of the 12 covers of American Vogue. Last year, only one model made the cover, and that was Linda Evangelista--she of the famous $10,000-a-day quote--as if Vogue had a hankering for the time when models proudly proclaimed their celebrity status.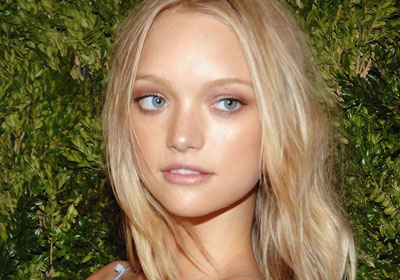 But it wasn't just celebrities knocking models out of the limelight. The designers (Marc Jacobs, Tommy Hilfiger, Miuccia Prada) became more famous than their mannequins. Isaac Mizrahi hosted the Golden Globe pre-show for the E! network. Donatella Versace is regularly skewered on Saturday Night Live. A decade ago, a top model might have made $100,000 on a single print campaign for a designer. Now, she will more likely get a small stipend fee, some free clothes, and the honor of an "association" with the famous designer.
But if opportunities for superstardom were waning in the modeling world, the ones who did make it could stay there longer than ever thanks to the advent of retouching. "It's completely stopped the aging process," says Elite agent Richard Habberley, who represents Victoria's Secret model Alessandra Ambrosio (who, at 26, need not worry about that just yet).
Eighties ubermodel Christie Brinkley, at 52, reclaimed her Cover Girl contract and appears none the worse for 20 years having passed. Christy Turlington, 38, and Linda Evangelista, 42, are also bagging new contracts, and look in advertisements almost exactly as they did back in their supermodel glory.
Ivan Bart, a top agent at IMG Models, which represents Gisele Bundchen and Heidi Klum, among others, adds that revenue streams are more plentiful these days: "There are new markets like Asia and China. The world is more global than ever." In March, IMG started a traveling Fashion Week, bringing the runway and top models like Gemma Ward and Naomi Campbell to towns like San Francisco and Houston.
But the fashion world is about nothing if not trends. And trends are cyclical. Already the editorials of Vogue are turning away from the scary skinny models of Eastern Europe towards a healthier-looking and more Americanized standard. Hilary Rhoda is probably the best example of this.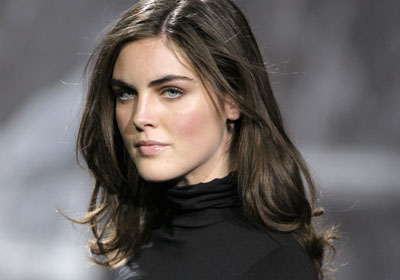 The new face of Estée Lauder grew up in Chevy Chase, Maryland, and played lacrosse and field hockey in high school. Unlike the size zero waifs that have taken over the runway, Rhoda wears a size four or six.
Cosmetics companies could start launching new faces again. In L'Oreal's latest ad campaign, Dutch model Doutzen Kroes is prominently featured next to Eva Longoria.
Models might even be making a comeback as cover girls. Vogue's May issue showcased 10 of the hottest new faces, including three models on our list: Hilary Rhoda, Doutzen Kroes and Jessica Stam. Natalia Vodianova had the July cover to herself. "It was time for Vogue to do a model again," says Patrick O'Connell, a rep for Vogue editor Anna Wintour. "Models are important."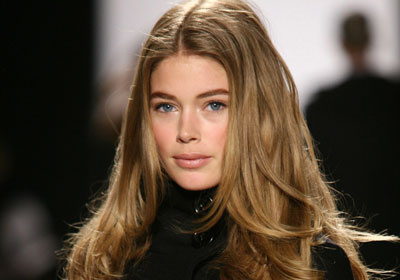 One consistency throughout the past decade has been Victoria's Secret's modeling machine. The $5 billion lingerie giant (part of publicly traded Limited Brands (nyse: LTD - news - people )) has launched the careers of dozens of supermodels over the years, including Gisele Bundchen and Heidi Klum and newer bikini babes Adriana Lima, Alessandra Ambrosio and Karolina Kurkova.
It has also steadfastly refused to follow the celebrity trend. "Most celebrities are about five foot two inches," says Edward Razek, the company's chief marketing officer, explaining why he turns down at least one celebrity a month begging to model the brand.
Victoria's Secret takes a similar role in nourishing talent to stardom in the way that Hollywood studios did with actresses back in the 1930s and '40s. A model starts out doing some runway, then advances to catalog, and, provided her professionalism and personality impresses enough people, she might eventually end up with the Academy Award of modeling gigs--a multiyear, multimillion dollar contract as a Victoria's Secret "angel." The company invests time and money into making their angels celebrities--the girls are given speech lessons and media training and booked on talk shows.
If the girls are lucky, they break into supermodel stardom and then, like Victoria's Secret alums Heidi Klum and Tyra Banks, become media moguls. In 2007 Victoria's Secret even began branding their beauty products with the girls' names and likenesses.