Supermodels & Fashion Models
The Fashion eZine - Modeling
---
This Website is Best Viewed Using Firefox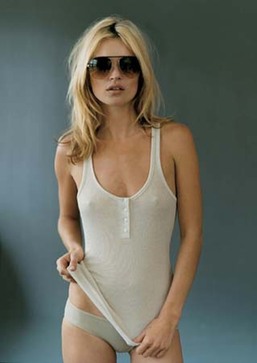 Selling Beauty and Fame
Bring up the topic of supermodels in a conversation and you are more likely to hear criticism and insults than praise and rave reviews.
The central theme of that is the impossible standards that supermodels set. Flawless skin, an envious physique and looks that make men and women drool in response. We're not just talking about female supermodels, but male supermodels as well.
Generally speaking it is the female supermodels who are butt of jokes and insults, usually related to health problems like anorexia, the sheer idiocy of haute couture clothes that simply aren't wearable in real life, and the sexual promiscuity and prostitution that goes on in the fashion industry. In contrast male supermodels receive few complaints and a lot less attention, despite the occasional sex scandal.
The term supermodel was first used in the early 1940s and became popular during the 1980s. It refers to the fashion models who are the most famous, most desired and highest paid fashion models, often with a background in haute couture and commercial work for the biggest brand names and magazines. They lend their fame and looks to the product, relying on recognition to help promote the product.
They usually develop a good reputation within the fashion industry, with mult-million contracts working on ad campaigns for elite fashion designers and expensive labels. No one announces that so-and-so is a supermodel, it just kind of happens when they reach the level of fame where their name is in the tabloids/etc (so sleeping around with Hollywood actors can certainly boost your career). Name recognition is the single largest indicator that someone is a supermodel.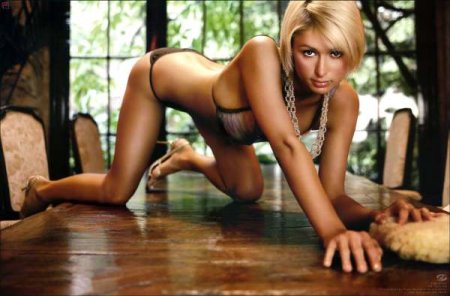 "In order to become a supermodel one must be on all the covers all over the world at the same time so that people can recognise the girls." - Claudia Schiffer.
You could argue that Paris Hilton for example is a supermodel. She didn't do it in the normal way however. Paris Hilton gained her fame by slutting herself on the internet and then used it as leverage to end in numerous advertising campaigns for Iceberg Vodka, GUESS, Tommy Hilfiger, Christian Dior and Marciano.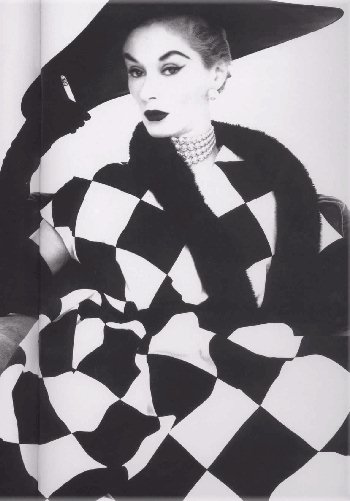 The First Supermodel
Lisa Fonssagrives (b.May 17, 1911 – d.February 4, 1992) is considered by some to be the first supermodel, although she was never called that during her lifetime. She was a major fashion icon from the 1930s to 1950s and featured numerous times in Town & Country, Life, Vogue, the original Vanity Fair, and Time. She was essentially "the It Girl" of the time. By today's standards her looks would be considered too angular, snobbish with a personality similar to Cruella de Vil (the fictional character was loosely based off of Lisa Fonssagrives).
She was born born Lisa Anderson in Sweden. She moved from Sweden to Paris hoping to become a ballet star, but instead ended up in the fashion business. Fonssagrives once described herself as a "good clothes hanger".
She worked with photographers George Hoyningen-Huene, Man Ray, Horst, Erwin Blumenfeld, George Platt Lynes, Richard Avedon, and Edgar de Evia. She married French photographer Fernand Fonssagrives in 1935 and they later divorced. She eventually married photographer Irving Penn in 1950. Both of her children went on to become fashion designers.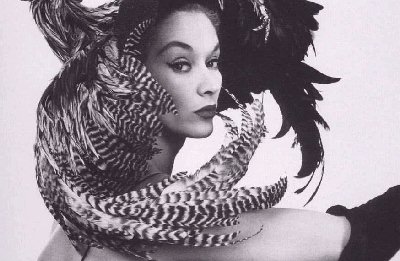 Photos of Lisa Fonssagrives
Lisa Fonssagrives #01
Lisa Fonssagrives #02
Lisa Fonssagrives #03
Lisa Fonssagrives #04
Lisa Fonssagrives #05
Lisa Fonssagrives #06
Lisa Fonssagrives #07
Lisa Fonssagrives #08
Lisa Fonssagrives #09
Lisa Fonssagrives #10
Lisa Fonssagrives #11
Lisa Fonssagrives #12
Lisa Fonssagrives #13
Lisa Fonssagrives #14
Racism
One of the frequent complaints about the fashion industry is that there is very few non-white supermodels. Only in the last 20 years have African, Asian or Latina supermodels started to make names for themselves and they are still wildly outnumbered but the number of caucasian women and men in the business.
Part of this is probably because for years the fashion industry has been centred around Paris and fashion scouts were searching for new faces in only North America and Europe.
The other part is blatant racism and an eurocentric attitude with regards to fashion. In the last 20 years however the fashion industries in Africa, Asia, South America, Russia and the Middle East have started to boom and grow, with local talent being sought overseas as fashion designers look for faces that are fresh and exciting.
Ajuma Nasenyana for example is an excellent example of this shift in the global fashion industry.
Other examples include: Tyra Banks, Naomi Campbell, Selita Ebanks, Tila Tequila, Aline Nakashima, Adriana Lima and Tyson Beckford.
Anorexia and Health Problems
Anorexia and Bulimia are common place in the fashion business these days, as is drug addiction and prostitution (see below), but the industry is trying to do something about it by banning models with low BMIs from fashion shows.
Unfortunately there is also the Pro Ana movement which is actually promoting anorexia as a "suicidal lifestyle".
British supermodel Kate Moss has even gone so far as to define herself as 'Rexy', arguing it is a combination of anorexia and sexy. Kate Moss maintains her size double-zero body with a diet of green tea and lettuce. Kate Moss insists she is naturally thin, but health experts disagree. Eating nothing but lettuce is not healthy.
But this kind of mentality is both destructive and sets a bad example for both models and designers. See the effect it had on Carré Otis.
Our advice is that if people want to lose weight, then exercise. Starving yourself to death is not the answer.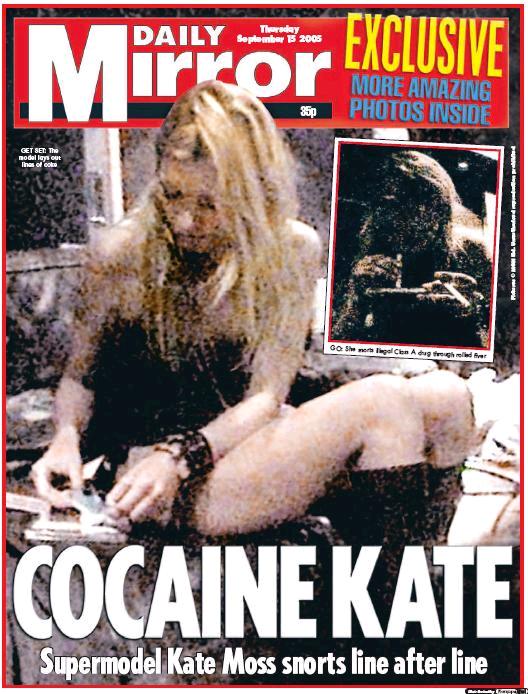 Drug Addiction
Kate Moss has also been in and out of rehab due to her cocaine addiction, highlighting another problem within the fashion industry. Supermodels, with their immense wealth and partying lifestyle, often going for the harder drugs like cocaine, heroin and XTC.
Anorexia related health problems and drug overdoses are the leading causes of death for fashion models.
It is a well-known fact that fashion models sometimes pose nude and have sex with their clients. You would think it was rare, but according to fashion models who have spoken out about the problem it is actually a daily occurrence.
Beneath all the fluff and feathers of the fashion industry is a thriving sex industry which thrives on sexual exploitation. As a whole the industry is like a giant front company for "working girls" willing to sell themselves for money and/or drugs. It isn't glamourous, but the industry is rife with sexual exploitation, deceit and a callous attitude towards rape (see the Dolce & Gabbana ad below).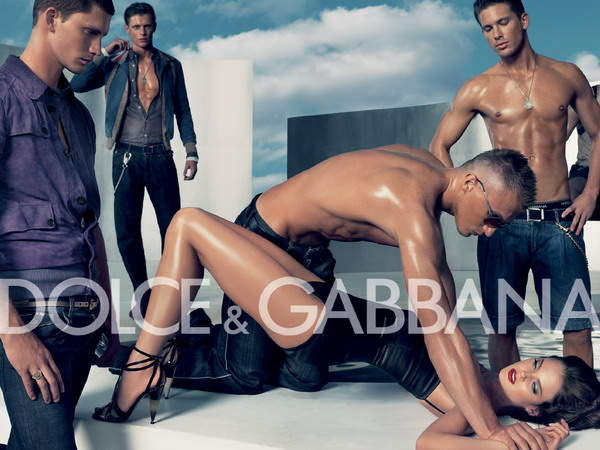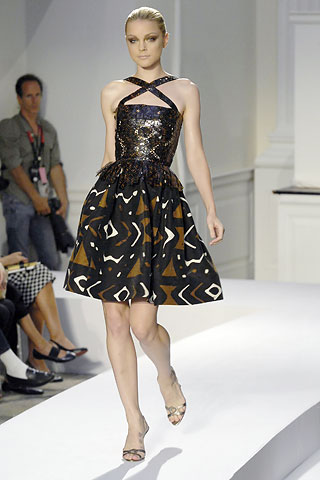 Haute Couture
Haute couture (literally "high sewing") refers to the world's biggest fashion brands, fashion houses and designers, often with reference to the trend setters.
In France companies cannot use the term "haute couture" unless they have at least 15 full time staff, make made-to-order clothing and have two fashion shows per year (with a minimum of 35 outfits each for both day and evening wear).
For supermodels haute couture fashion shows are the most important stepping stones to their careers (and maintaining their careers). All the major fashion magazines track what goes on with regards to the haute couture fashion shows and who the models are.
Making a name for yourself in the sea of skinny models is difficult and to do so the models have to stand out in some way that attracts attention.
In recent years fashion designers have been on the lookout for models who appear "dull and lifeless" in hopes to place more emphasis on the clothing than the models. But this is a double-edged sword as such shows receive little press in comparison, and thus not a lot of free publicity.
Having a well-liked and iconic face, something unique, is wear supermodels come in. Selling high fashion is a tricky business and the smaller companies go bankrupt regularly due to bad choices. Choosing the right models to showcase the clothes can make or break a business.
See Also