Stick Figure Models
The Fashion eZine - Runway Ethics
---
This Website is Best Viewed Using Firefox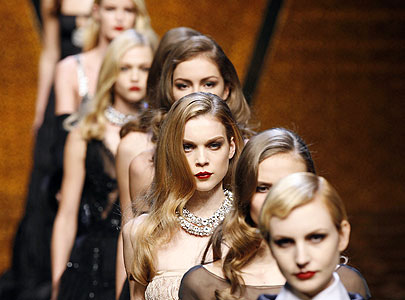 Lifeless Clothes Hangers...
Models are becoming cookie cutters and supermodels are a thing of the past. There is a scary sameness to these very thin, very young women who parade the pręt-a-porter and haute couture in Paris, London and New York. Pale and as expressionless as porcelain dolls, they have similar heart-shaped faces, wide eyes, bee-stung lips and Slavic cheekbones.
See one and you've seen them all. They all look basically the same. Yawn.
Which is precisely the point.
These girls are not supposed to upstage the designer, not meant to detract from the clothes. They are as interchangeable as wire hangers, like wax mannequins brought to life, or at least some form of it.
Unlike in previous decades, when models ruled not only the runways, but also the red carpets, magazine covers, ad pages, cosmetics counters and club scene, these are stick figures, stripped of power over even their own bodies.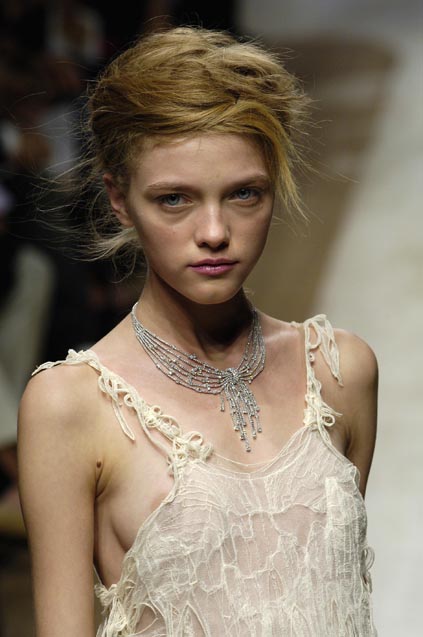 They no longer have weight – in any sense of the word.
"The current taste in models is for blank-featured `androids,'" noted The New York Times last week, in a story on the absence of black and "ethnic" models.
The Times was behind the times on that one: The Star's Derick Chetty reported on the trend last spring. Women's Wear Daily, The Washington Post and Britain's The Independent more recently ran articles about the dearth of diversity in high fashion.
With more than 2,000 models on the Milan runways last March, Chetty said, there were a handful of blacks and Asians. WWD found the same dismal numbers this fall.
Why? Models should be seen but not noticed. A black woman would stand out too much.
New York magazine hit it earlier this year with "The Incredible Shrinking Model." As author Emily Nussbaum noted, the girls have "dwindled in stature – from bodacious superstars to nameless, faceless manual laborers."
Now they're often high school dropouts, imported from poor eastern European or Latin America, so desperate for work they'll subsist on lettuce and cigarettes to get it.
"One of the interesting things about these models today is that they get used and spit out so quickly," industry veteran Magali Amadei tells Nussbaum. "These girls come into the business young, and they are disposable."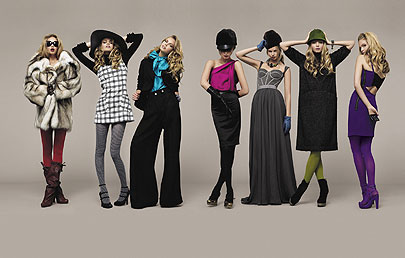 Models have gone from clothes horses to clothes hooks.
As a teenager, I envied Seventeen's perky Colleen Corby, wished I looked like leggy Londoner Jean Shrimpton and wore my hair and makeup like Twiggy. That was in the Sixties when German giant Veruschka writhed in the pages of Vogue and Cheryl Tiegs and Cybill Shepherd personified the All American look.
Then came Lauren Hutton, the gap-toothed force of nature, and Beverly Johnson, the first black model to grace a U.S. fashion magazine cover. They were followed by Karen Graham, Rene Russo, Carol Alt, Kelly LeBrock, Iman, Rachel Hunter, Paulina Porizkova, Claudia Schiffer, Elle Macpherson, Stephanie Seymour, Amber Valletta, Tyra Banks, Shalom Harlow....
"Those were the days when models took up space," writes Nussbaum. "They were stars. They made demands. And their faces were everywhere. To paraphrase from Sunset Boulevard, sometimes it feels like it's not the clothes that have gotten small, it's the models. (Although, of course, the clothes have shrunk, too, sample sizes dwindling from a 6 to a 4 to a 2 and below."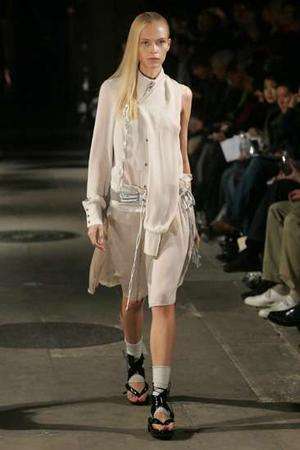 The "old girls" were the stuff of Sports Illustrated layouts, Victoria's Secret catalogues and fantasy. They had muscle, and they had curves. Now Hollywood movie stars get the cosmetic and clothing contracts. And stylists such as Rachel Zoe, who gives her celebrity clients her signature cookie-cutter look, dominate the fashion business.
And the designers? They get the spotlight to themselves.
None of this would matter of course if it weren't for that fact that today's models are literally starving. At least three have died from eating disorder-related causes in the past 18 months. What's more, as the shrinking models squeeze into ever-smaller sample sizes, celebrities follow suit, dieting to fit into the designs they wear at openings and premieres.
So, as little girls grow up, they see skinnier and skinnier women being celebrated. They see bony arms and knobby knees as desirable, prominent ribcages and shoulder blades as sexy. They see gaunt as gorgeous.
They also see nameless, voiceless girls who are valued only for their vacant looks and empty stomachs.
But what they don't see is that this is no role model at all.