Selita Ebanks
The Fashion eZine - Supermodels
---
This Website is Best Viewed Using Firefox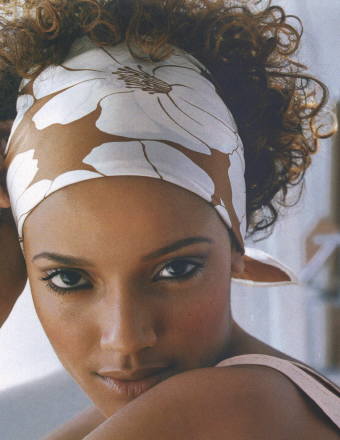 Rags to Riches
Selita Ebanks was born on February 15th 1983 in Georgetown, Grand Cayman, Cayman Islands. She is of Irish, African, Caymanian, Jamaican and Indian descent and was raised in a large family that was quite poor. She lived in "a little blue, zinc-roof shack on Walkers Road" and often didn't have shoes to wear to primary school.
Influenced by her seven brothers, Selita Ebanks was a tomboy growing up. She played many aggressive sports growing up, such as basketball, football and tennis. Both her parents encouraged her physical development through extracurricular programs.
Her family later moved to New York and settled in Staten Island, where her father became a police captain. attended the prestigious institution John F. Kennedy Middle School where she was a member of the debate team and was known to be a feminist. Selita would later apply to study law at university and was accepted by Columbia, Spellman, and New York University.
She began modelling at age 17 when she was discovered at New Jersey's Six Flags Great Adventure amusement park by a modeling scout for Women Model Management. The 5'8" dark haired beauty with a 33C - 24 - 34 figure stood out in the crowd as she was in the lineup entering the park. Seeing the potential to perhaps make changes within the modelling industry Selita chose to delay law school and agreed to enter the modeling business.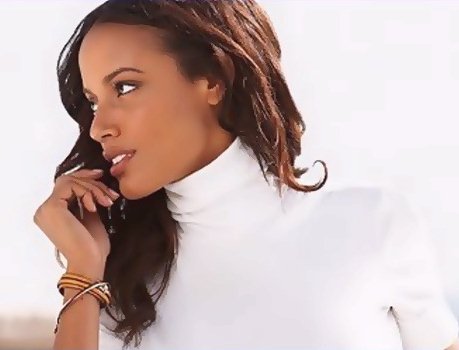 Since then Selita Ebanks had worked with some of the world's most noted photographers, including Peter Lindbergh, Bruce Weber, Steven Klein, Carter Smith and Mikael Jansson, and has since appeared in fashion magazines from Glamour and Marie Claire to Vogue and Nylon. The brown-eyed feminist has also appeared in advertising campaigns for Tommy Hilfiger, Ralph Lauren, Abercrombie & Fitch, Victoria's Secret Ipex Bras and Levi's Jeans.
In 2005 her career took another step upwards when she was chosen to appear alongside established models like Heidi Klum and Tyra Banks in the annual Victoria's Secret Fashion Show television special.
Tyra Banks, who was retiring from modelling, symbolically passed her Victoria's Secret wings to Ebanks on a November 2005 edition of The Tyra Banks Show.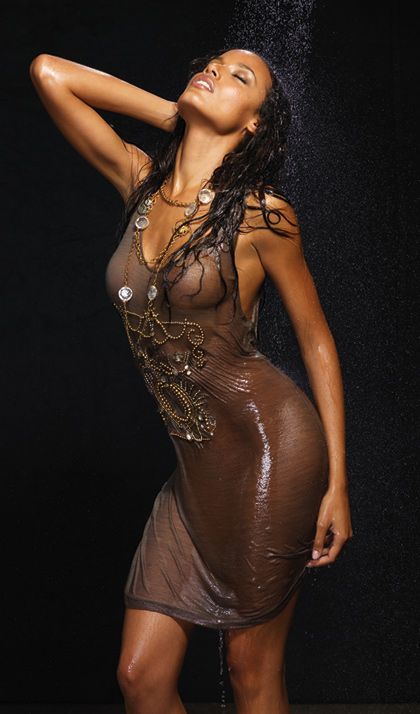 In 2007 Selita Ebanks was selected to model Victoria's Secret's super expensive Holiday Fantasy Bra Set with a price tag of $4,500,000 dollars. The bra set contains diamonds, emeralds, rubies and yellow sapphires and is featured in the Victoria's Secret "Christmas Dreams and Fantasies 2007 Catalogue" wearing the bra set and during the Victoria's Secret fashion show on December 4th 2007.
Acting Career
In recent years Selita has started to become an all-around-entertainer. She has recorded some music and appeared on the UPN-series South Beach.
Ebanks made a special guest appearance on "How I Met Your Mother" (episode: "The Yips") on November 26, 2007 with her fellow Victoria's Secret supermodels (Miranda Kerr, Heidi Klum, Adriana Lima, Marisa Miller, and Alessandra Ambrosio).
"There is only room for a certain amount of black actresses in this industry, I don't want to fall into the zone of playing the ghetto bootalicious baby mama drama, I want to play something with depth." -Selita Ebanks.
Personal Life
Ebanks was briefly engaged to comedian Nick Cannon, but later ended their engagement.
Helped start the Stardom Youth Foundation in the Cayman Islands and served as a mentor in the Seamen's Society of Staten Island.