Rusty Joiner
The Fashion eZine - Supermodels
---
This Website is Best Viewed Using Firefox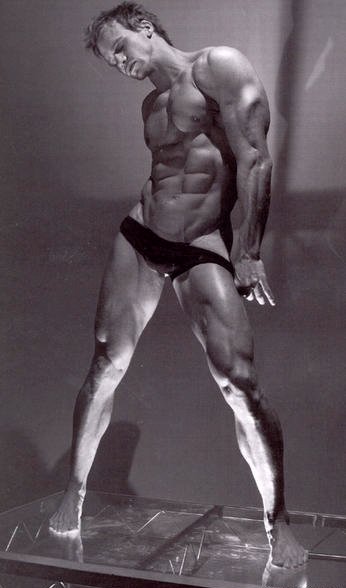 Southern Stud
At first sight it's evident this Alabama native is blessed with All-American good looks. However, within the initial moment of meeting Rusty Joiner, his respectful nature and good character hearken back to a day when Southern charm was more than a description, but a way of life.
Rusty Joiner was born December 11th 1972 in Montgomery, Alabama and raised in Atlanta, Georgia, is a model, and has modeled for Abercrombie and Fitch, Undergear, Men's Health and Men's Fitness among others.
Rusty attended Georgia Southern University as a student athlete participating as a college cheerleader and a gymnastics coach for four years.
Discovery
After being discovered in Atlanta, he spent the next few years modeling in Milan, Paris and South America. Rusty achieved success quickly doing exclusive campaigns for: Prada, Abercrombie and Fitch, American Eagle, Levis, Rips Underwear, Jockey, Naya Spring Water, and Powerade. For two years Rusty was the exclusive Structure Underwear model and spokesman.
Rusty has made guest appearances on Exta, The View, THE RuPAUL Show, The Donnie and Marie Show, Access Hollywood, Entertainment Tonight, and E! Television. His face has been seen on the pages of Vanity Fair, Rolling Stone, Cosmopolitan and numerous covers of Men's Health, Physical, Muscle Media, and as of the February 2005 issue, eleven Men's Fitness covers making him the most recognizable face in fitness in the past five years.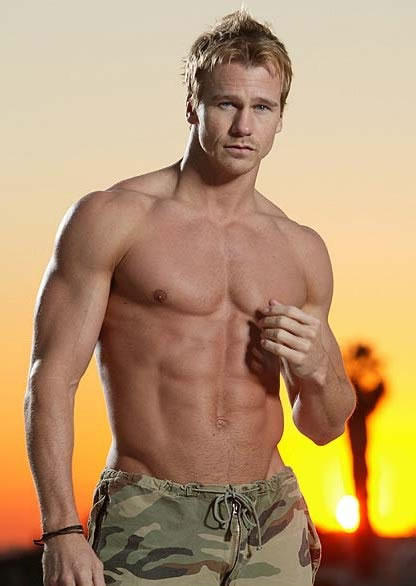 Since moving to Los Angeles, Rusty has been working as an actor in film, television and commercials. His credits include the feature Dodgeball starring Ben Stiller and Vince Vaughn, ER, Dr. Vegas, Boston Public, Spin City, Pacific Blue and the hit series CSI: MIAMI. He most recently booked his first Television Pilot co-starring alongside David Arquette in the new CBS show Commuters.
His commercial campaigns include: GE, Acura, Coors Light, Coca-Cola, MCI, Pepsi, Honda, and Taco Bell. Rusty plays the sexy Doctor in RUPAUL'S new smash hit video "Looking Good Feeling Gorgeous!"
Athleticism & Charity
A trained athlete for over 17 years in a variety of sports, Joiner resides in Los Angeles, where he remains active in several charitable organizations including Project Angel Food and The Leukemia & Lymphoma Society.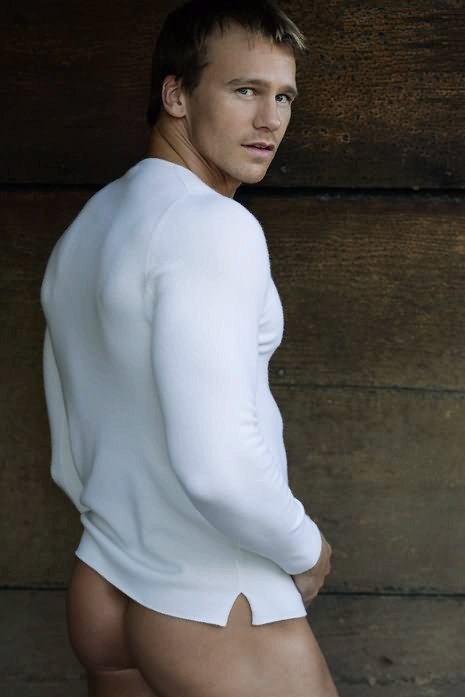 Photos of Rusty Joiner
Rusty Joiner #01
Rusty Joiner #02
Rusty Joiner #03
Rusty Joiner #04
Rusty Joiner #05
Rusty Joiner #06
Rusty Joiner #07
Rusty Joiner #08
Rusty Joiner #09
Rusty Joiner #10
Rusty Joiner #11
Rusty Joiner #12
Rusty Joiner #13
Rusty Joiner #14
Rusty Joiner #15
Rusty Joiner #16
Rusty Joiner #17
Rusty Joiner #18
Rusty Joiner #19
Rusty Joiner #20
Rusty Joiner #21
Rusty Joiner #22
Rusty Joiner #23
Rusty Joiner #24
Rusty Joiner #25
Rusty Joiner #26
Rusty Joiner #27
Rusty Joiner #28
Rusty Joiner #29
Rusty Joiner #30
Rusty Joiner #31
Rusty Joiner #32
Rusty Joiner #33
Rusty Joiner #34
Rusty Joiner #35