Nike Sweatshops in China
The Fashion eZine - Sweatshop Slavery
---
This Website is Best Viewed Using Firefox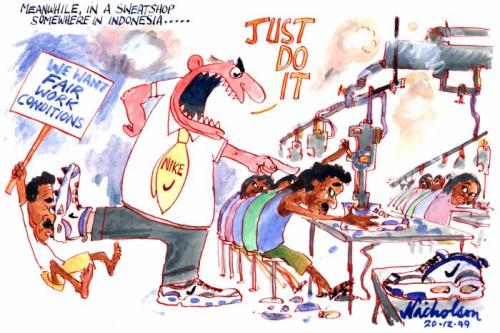 Underage Workers and Underpaid Employees
Nike Inc., the world's biggest sneaker and sportswear maker, admits it found falsified documents, underage workers and unpaid wages at suppliers in China.
It came as no surprise since the company's reputation operates one of the biggest sweatshop regimes in the fashion industry.
The Oregon-based company's difficulties highlight the deep problems businesses face in manufacturing in China, particularly at a time of sharply rising costs and a stiffening legal environment.
In its first country-specific supply chain report, which it said focused on China because of the forthcoming Beijing Olympics, Nike detailed the efforts it has been making to get suppliers to comply with its code of conduct and with Chinese law, including a program to monitor Olympics-related suppliers this year.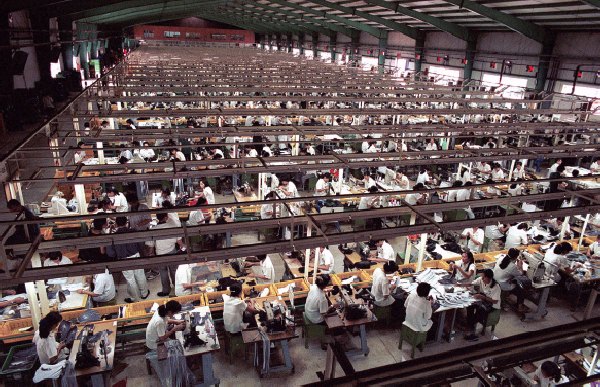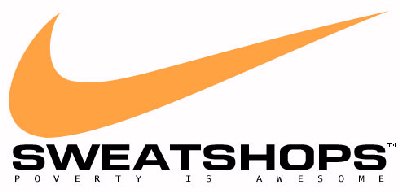 "As China continues to develop, we see progress and best practices emerging," said the report, which was released on Nike's website.
"But like our partners in any other country, the factories we contract within China continue to face challenges as well."
The report noted problems, including falsification of factory documents such as payroll records, lack of effective grievance systems for disgruntled workers and hiring practices that did not ensure minimum age standards were met.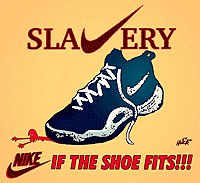 Christopher Svezia, an athletic footwear and apparel analyst with Susquehanna Financial, said Nike has made strides over the years to improve labour conditions in China, where about one-third of its shoes are made.
"I think there's always going to be incremental issues that crop up as China continues to evolve as an entity in terms of labour laws and salaries and working conditions et cetera," Svezia said.
"Do you ever get to a point where it's 100 per cent perfect? I don't know."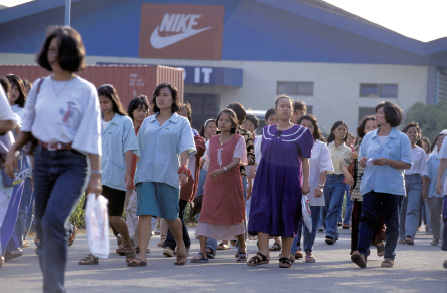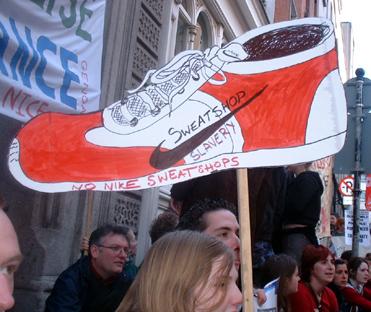 The report said China is Nike's largest single-sourcing country, with some 180 manufacturers and about 210,000 employees.
Last year, Nike rolled out a program to check the identity of about 150,000 of its workers in China and found 167 cases of people who were below minimum-age standards when they were hired, but were now 18 or older. Two people were found to be underage.
Wages in some places were not tracking government-mandated raises, the report said.
"As multiple factors drive up the cost of business, we find that some contract factories try to avoid making changes to wages in a timely manner," the report said.
In 2005 and 2006, Nike "secured" more than 6.53 million yuan ($911,000 Canadian) in back wages owed to workers in China. Last year, it said it recovered more than 500,000 yuan.