Mens Hats
The Fashion eZine - Headwear
---
This Website is Best Viewed Using Firefox
Keep the Sun off your Eyes and Look Good doing it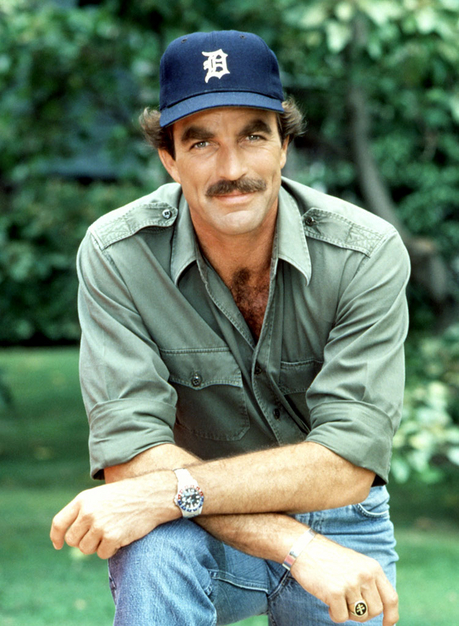 By Charles Moffat - April 9th 2011.
I am going to start off with Baseball Caps because those are the kinds I remember most fondly when I was a boy. They're ridiculously common in North America and usually emblazened with a team logo, a slogan or a company logo. Depending upon where you go you might also find them with two beer cans attached and a nozzle designed for the wearer so they can drink beer without lifting a hand.
Baseball Caps in general can vary wildly. Some people look good in them, ie. Magnum PI / Tom Selleck above, but for the most part people will probably look like idiots (like the man shown below in a beer cap).
The baseball cap is also the most modern hat style you will commonly see. There isn't many other styles that are "new". To get other hat styles for men you really have to go back quite a few centuries to find other hat styles of interest.
If we go back to the early half of the 20th century we will see a variety of hat styles which were more common during various decades. Some were for keeping the sun off your eyes, some were more to keep the wind from blowing your hair around, some were really just for fashion.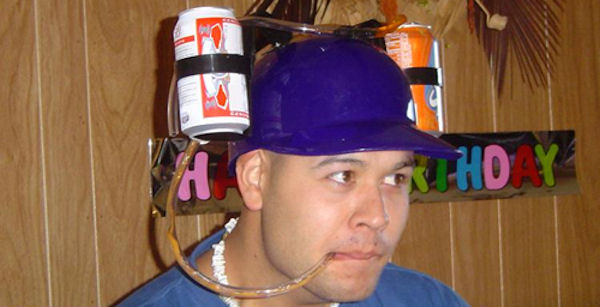 The moron above apparently wasn't worried about looking good...
We'll go to the Bowler Hat next, worn most famously by Charlie Chaplin.
The problem with the Bowler Hat (also known as a Derby) however is that it was made synonymous with Charlie Chaplin and is now considered "funny just because of his influence. So much so that its rarely worn these days except in period films, and by dancing girls on stages.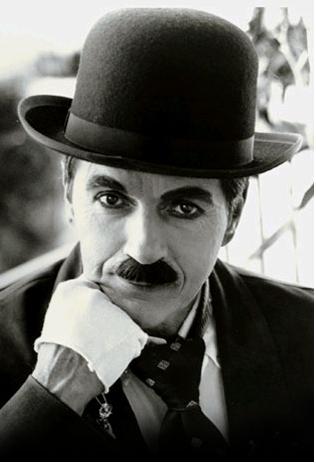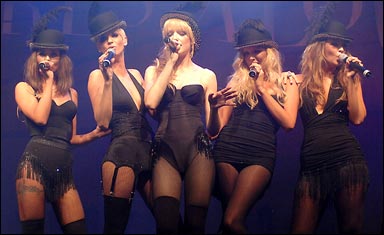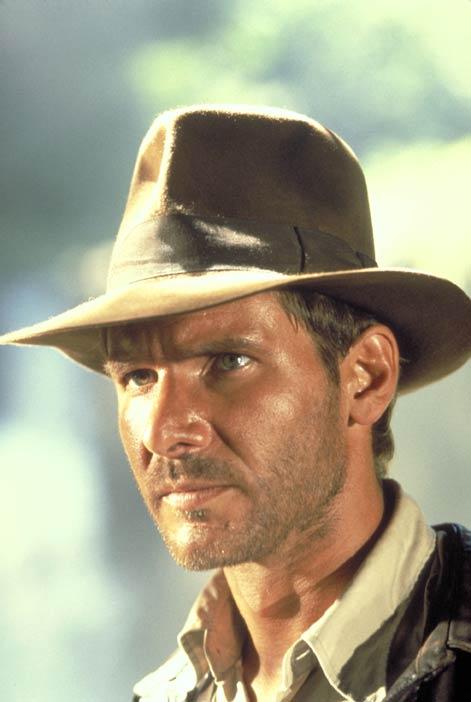 Next on my list is the ever popular Fedora, commonly associated with Indiana Jones (played by Harrison Ford).
Still worn today the Fedora is commonly worn by older men and a few brave souls with enough daring to wear them. Its considered a rather 'nerdish' hat for young people to wear because of Indiana Jones. Which is a shame really, because its a very good, versatile hat and is incredibly stylish.
I owned a fedora years ago when I was much younger but alas rarely wore it. Eventually my head got too big and it no longer fit, so I gifted it my younger sister who absolutely adores it and it fits her perfectly. (See also Fedora Femme, Fedoras for Women.)
Similar to the Fedora is the Akubra, an Australian hat with a wide brim which can be turned up on one side (a la Crocodile Dundee).
Other similar hats also include the Hamburg Hat, a shortbrimmed hat that often comes with a bow, and the Swiss Hat, a shortbrimmed hat with a feather in the side. Other similar hats include the Trilby.
Hamburgs and Swisses have flourished in popularity since 2009 in North America and anyone trying really hard to look "hip and cool" will probably be seen wearing either a Hamburg or Swiss (and often mistakenly calling it a fedora because they don't know the difference). Perhaps trying a little TOO hard to look cool.
Going farther back in time we also find the Classic Cap, the Flat Cap, the Ascot Cap, the Gatsby Cap and other similar styles. This looks similar to a baseball cap, but typically is pinned or slumped forward or the top part is a bit floppy in the case of the Gatsby.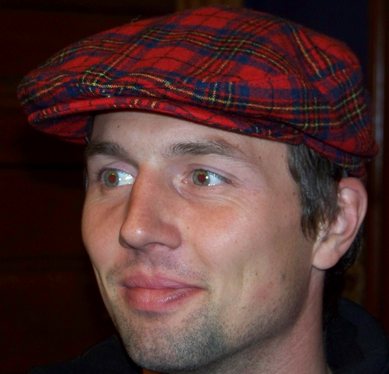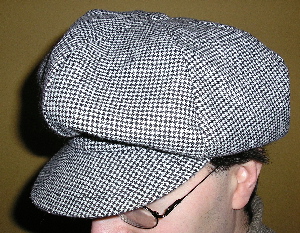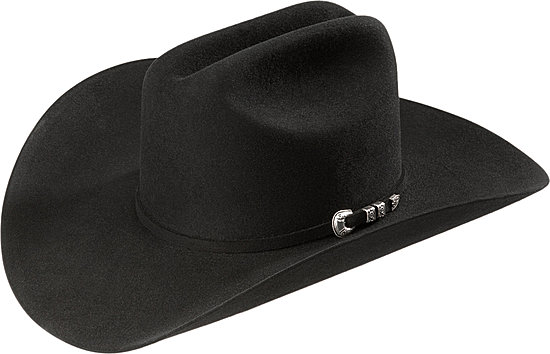 What is interesting to note is that the classic Cowboy Hat is coming back into vogue, but I think it takes a special kind of person to wear a cowboy hat and look good in it. ie. J.R. Ewing would be a nice example from the 1980s, as per the popular TV show Dallas.
Shown here is an $100 Stetson Stallion Cowboy Hat in black, the hat I personally purchased just yesterday. Invented by John Batterson Stetson with the purpose of protecting heads from the scorching sun rays as well as heavy rain, the cowboy hat became intensely popular during its time period and has endured the test of time since then. After the initial sales Stetson began to manufacture these cowboy hats and the price at the time was only five dollars. Today Stetson is widely recognized as the best manufacturer of cowboy hats in the world. Lesser quality manufacturers include Milano, Toby Keith, and Greely.
The recent spark of renewed interest in the cowboy hat seems to be because of the film True Grit, starring Jeff Bridges, Matt Damon, and Hailee Steinfeld. In the original 1969 film version of True Grit John Wayne wore a black Stetson, but the actors in the 2010 version all had hats specially made for them.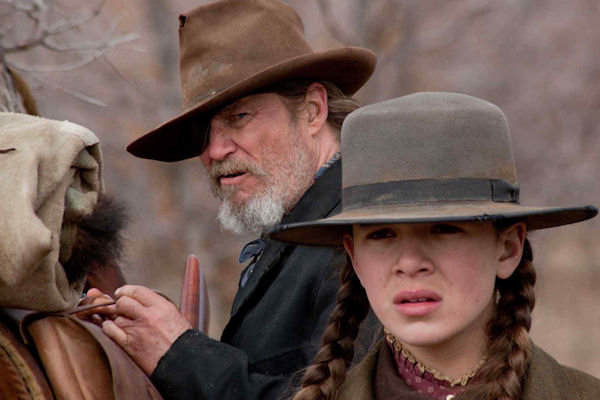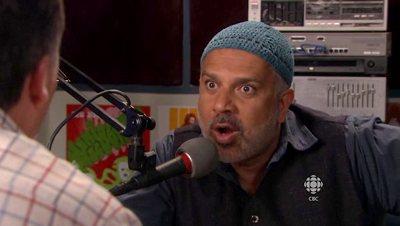 The Kufi Hat is a knitted hat common in Arabic countries, easily recognizable as the hat worn by Baber on the hit TV show "Little Mosque on the Prairie".
The Beret is a French hat commonly associated with the military, ie. The Green Berets.
The Sombrero as you no doubt know is the Mexican wide brimmed hat meant to keep the sun off your head, but was also spoofed in the comedy Seinfeld.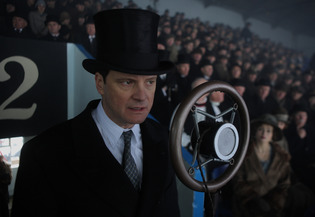 The Top Hat, as worn by King George VI (played by Colin Firth) in "The King's Speech".
The Turban isn't really a hat, but more of a headwrap usually worn by Sikhs.
The Toque is a simple knitted hat commonly worn in Canada.
The Balaclava looks a bit like a toque, but its used as a ski mask. Typically worn by someone robbing a bank.