Marcus Schenkenberg
The Fashion eZine - Supermodels
---
This Website is Best Viewed Using Firefox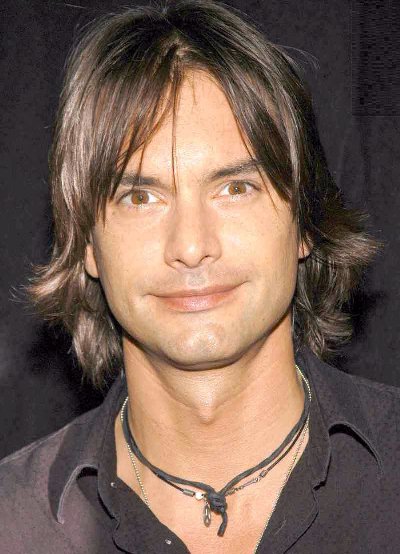 washboard abdominals & economics
6 feet 3 inches and 188 pounds the brown haired, brown eyed supermodel known as Marcus Schenkenberg is widely considered to be the greatest male supermodel ever.
Born Marcus Lodewijk Schenkenberg van Mierop on August 4th 1968 in Stockholm, Sweden the male supermodel, actor, singer, writer, and TV personality is the highest paid male supermodel in the world. He is most known for his sexy Calvin Klein advertisements and has also modelled for Vodka, Versace, and Iceberg.
Known for his muscular, well-proportioned body and washboard abdominal muscles Schenkenberg was discovered by American photographer Barry King, while rollerskating in Venice Beach, California in 1989.
Marcus Schenkenberg studied economics and credits much of his success to his business savvy. He lives surprisingly frugally, paying rent on a spartan apartment in New York City which he is rarely home to visit.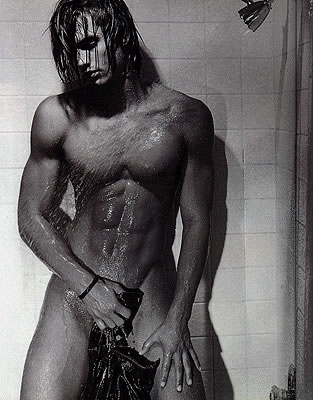 In 1997, he published a book, Marcus Schenkenberg, New Rules, which featured numerous photos and personal notes and comments about his career as a male supermodel, as well as contributions from colleagues, family members, and people in the fashion and modeling business.
He has recorded a hit song, "La chica Marita," and is a spokesperson for PETA (People for the Ethical Treatment of Animals).
He had a well-reported romance with Pamela Anderson, another PETA supporter and lived with her for a while in Malibu, but the relationship eventually ended.
Acting Career
Schenkenberg has appeared as "Tiny" in the movie Prince Valiant (1997), in Modern Talking (1999), Hostage (1999) (lead character), Dinner Rush (2000), and Meatballs and Macaroni. He has also appeared in TV programs and series: V.I.P. (1998), the German series "Wetten, dass..?" (2000), As the World Turns, The Corlucci Cald Show (on Italian TV), La Grande Notte del Luned́ Sera (Italy), Never Mind The Buzzcocks (2002) as well as "La Talpa" (2004).
Schenkenberg is the guest host of a soccer TV program in Italy. He also appeared on VH1's fourth season of The Surreal Life.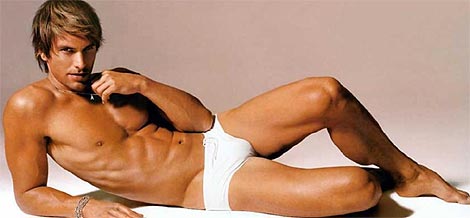 Recently Schenkenberg has developed his acting career further with the role of Danny a handsome billionaire in the teen horror independent movie called "Perfect Woman" (2006) produced by Olympus Productions Limited.
He was announced to be the new star of the next Terminator movie: "Terminator Salvation: The Future Begins".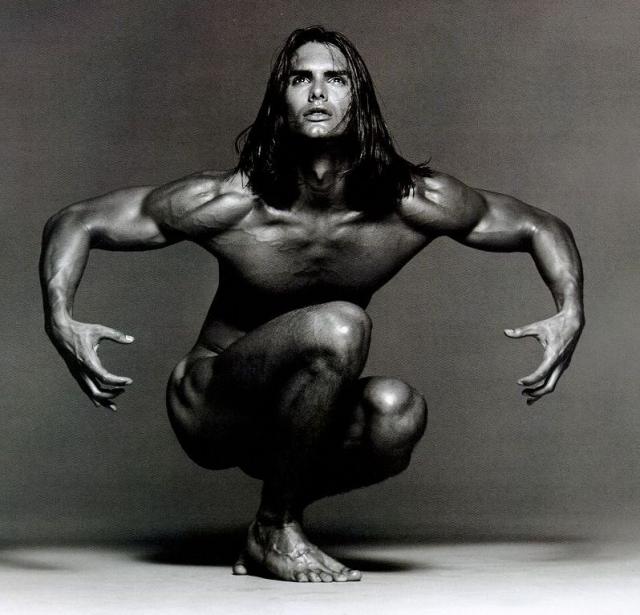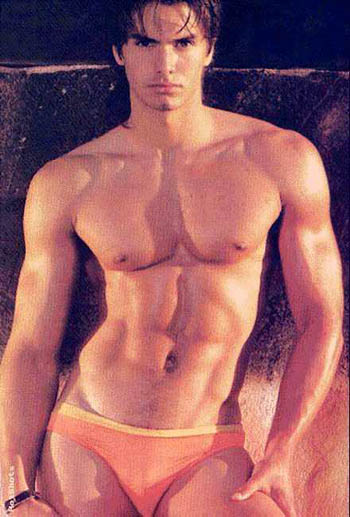 The Marcus Schenkenberg Workout
Ten to fifteen minutes of cardio warm-up, and work different muscle groups each day:
He works his abdominals every day: four sets of about forty crunches, in four different positions to work different muscle groups, during which he focuses on keeping his stomach sucked in, so the muscles don't develop bulged-out.

Mon: Chest, bis, tris, abs.
Tues: Legs, abs.
Wed: Shoulders, back, forearms, abs
Thurs: Rest.
Fri: Chest, bis, tris, abs.
Sat: Legs, abs.
Sun: Shoulders, back, forearms, abs.
Images of Marcus Schenkenberg

Marcus Schenkenberg #01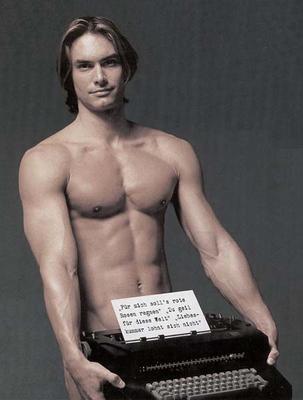 Marcus Schenkenberg #02
Marcus Schenkenberg #03
Marcus Schenkenberg #04
Marcus Schenkenberg #05
Marcus Schenkenberg #06
Marcus Schenkenberg #07
Marcus Schenkenberg #08
Marcus Schenkenberg #09
Marcus Schenkenberg #10
Marcus Schenkenberg #11
Marcus Schenkenberg #12
Marcus Schenkenberg #13
Marcus Schenkenberg #14
Marcus Schenkenberg #15
Marcus Schenkenberg #16
Marcus Schenkenberg #17
Marcus Schenkenberg #18
Marcus Schenkenberg #19
Marcus Schenkenberg #20
Marcus Schenkenberg #21
Marcus Schenkenberg #22
Marcus Schenkenberg #23
Marcus Schenkenberg #24
Marcus Schenkenberg #25
Marcus Schenkenberg #26