There are a number of reputable modelling agencies in operation. But many exist that are not legitimate. Scams, prostitution and drug addiction are rife in this industry, so it's important to be informed.
If you have signed a contract and the services have never been made available, you can cancel the contract and get your money back.
You have 10 days after you receive a copy of the agreement or when all the services are available to cancel it, whichever is later. The best way to cancel is by sending a written notice of cancellation by registered mail, fax or e-mail.
A portfolio consisting of a variety of photographs of the model in different clothing and styles is required. A photo shoot costs $400-$500 on average (including wardrobe, makeup and hair styling). Three or four shoots are often required with different photographers to put together a complete beginner's portfolio – a reputable agency will pay these costs. If the modelling agency wants you to pay, walk away.
Industry Information and Support in Ontario
Aspiring actors and models can contact the Acting and Modelling Information Service (AMIS) at 416-977-3832. AMIS is an industry watchdog that runs an information hotline and website about the business practices of talent and modelling agents.
The Entertainment Industry Coalition promotes a code of conduct for talent and modelling agents who want to run their business in an ethical manner. Their work has grown from working with AMIS.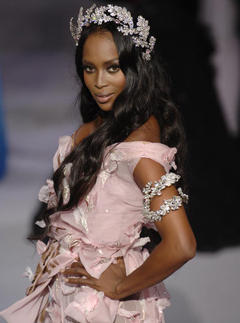 About Modelling Agencies
A modeling agency is a company that represent fashion models, to work for the fashion industry. These agencies earn their income via commission, usually from the deal they made with the model.
The top agencies work with big-budget advertising agencies and fashion designers. They invest money into developing their talent so they can increase their status within the industry. These top agencies will help train models, get test shoots, layout portfolios, and put together comp cards (composition photo cards) and other printed materials models need.
They find work by presenting their models to designers, photographers and ad agencies, booking the jobs, billing for the jobs, and eventually paying the models for their time. By handling the details, an agency allows a model to focus on modelling and not on the business end.
Because modeling is a very competitive, fast moving business that extends beyond the traditional 9 to 5, an agency generally conducts business 'round the clock' to handle emergencies, such as cancellations or rush jobs. Most agencies have a service or an operator to direct emergency contact after hours.
Booking Agents
Modeling agencies use booking departments to keep track of who uses models. The agency has a phone that is manned and an office that a client can visit. These agents also send out reminders for fresh comp cards. They advertise, do lunches, do cold calls and turn over stones to find available modelling gigs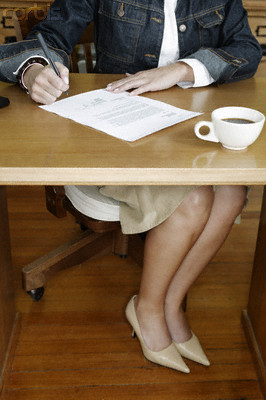 Contractual Agreements
Most agencies sign their top talent to exclusive contracts in each market, which vary in length based on the model's industry status and experience. However, because a good agency finds their models work and negotiates top price for their talent, they earn a management commission (between 10% to 20%) from the model of every job they book on a model's behalf. In addition an agency usually bills a client an additional 20% service charge for booking the model, so a typical agency will make between 10-40% on each booking of which no more than 20% comes out of the model's pocket. This varies outside the US due to each country's law and taxes.
Auditions and Open Calls
Modeling agencies will require new faces on a regular basis. The number of models in an agency depends on the demand brought in by its agents and changes throughout the year. To this end, modeling agencies advertise in local phone directories in order to remain visible.
Each new model-screening process is different from one agency to the next:
A dry call is where models mail unsolicited comp cards to an agency. While this may work with smaller agencies, larger agencies are constantly being inundated with these cards and frequently discard unsolicited comp cards.
Another option is the walk-in, where a model calls for an appointment at an agency and receives and interview on that particular date and time. The model then has an opportunity to quickly review with the agent past experience and show his or her portfolio.
The most popular process is the open call, where an agency will advertise that on a certain day, they will allow anyone to show up for an interview. Depending on the popularity of the agency within the industry and the advertising done by its agents, anywhere from several dozen to hundreds of candidates could attend an open call. It is not uncommon to have a line extending for several city blocks.
Fashion Shows and Fashion Weeks
Agents and talent managers work together to prepare and develop models. One of the most important assignment for models is to work or attend fashion shows or fashion weeks.
A fashion show is a runway event put on by a fashion designer(s) to showcase their upcoming line of clothing. Each show requires anywhere between 15 to 60 models, depending on the size of the collection and the importance of the designer(s). Fashion models walk the runway (or catwalk) dressed in the clothing created by the designer(s). Participation in these events is essential for any model.
A fashion week is a series of shows by different fashion designers. Each show books their own talent, though many models are able to land jobs with multiple designers. This is a model's chance to really get noticed, which can lead to big contracts and very lucrative jobs. Each fashion week consists of two events; one for spring collections and one for fall collections.
The fashion weeks in major fashion capitals such as New York, Paris, and Milan can have over 100 designers showcasing their work. These weeks are also sponsored by big names, such as Mercedes Benz or Olympus.
Fashion Campaigns
Models vie for the prestigious fashion campaigns, where they get to model for a particular designer. One of the most sought-after campaign is the fragrance campaign, where a model can earn a substantial amount of money. Some of the most competitive fragrance campaign include Calvin Klein, Giorgio Armani, Chanel, Valentino, and Gucci.
Scams
Because of the necessity for an agency in a constantly changing industry, where old agencies close or merge and new ones pop up in their place, scam artists have many opportunities to prey on new, unsuspecting models. A legitimate modeling agency should have knowledge of the market place and honestly evaluate models for their market. It will have contacts with photographers, graphic designers, and printers to prepare a model's marketing materials.
In the United States, the Better Business Bureau registers complaints against agencies that conduct dishonest business practices and scams.
Scam artists and untrustworthy agencies generally demand long-term contracts up front and use high-pressure tactics to con models into committing to high-commission percentages or signing over unnecessary rights.
An example of a modeling scam is when an agency claims to have work but really what they are doing is trying to sell photoshoots and modeling courses to aspiring models. A legitimate agency should only make profit off agency commissions.