Canadian Fashion & Chic
The Fashion eZine - Canada
---
This Website is Best Viewed Using Firefox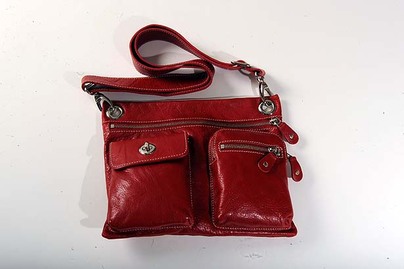 Canadian Style
When you think of iconic Canadian style, the Hudson's Bay blanket, toque, mukluks and plaid shirt come to mind. As classic and enduring as they are, we propose a stylish new Group of Seven, consisting of brands and items that have the hallmark of quintessential Canadiana.
ROOTS BAG
There is a bag boom in the fashion world. And with the multitude of designer bags, there is one you are sure to encounter on any urban street in Canada – the Roots Village bag. This flat bag is a bestseller, and Roots reissues it each season in different colours. Its sturdy, long straps make it perfect to sling across your chest and go about your business hands-free. It's low-maintenance, practical and yet stylish – so just how Canadian is that, eh?
Village bag in super lux leather, $158, Roots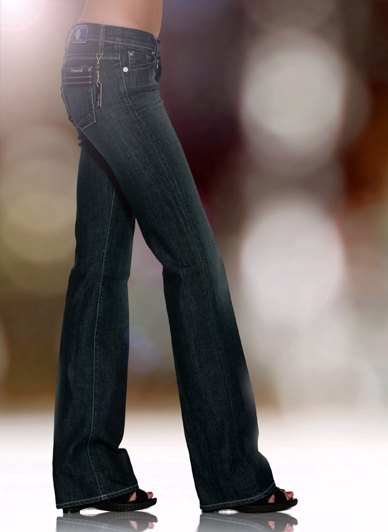 SMYTHE JACKET
Not all Canadian jackets are puffy. Some, like Smythe jackets, are chic and tailored. This Toronto label, designed by Andrea Lenczner and Christie Smythe, focuses on jackets. The classic silhouettes, like the pea coat and equestrian blazer, are recognizable for tailoring, bright colours and nostalgic heritage fabrics, such as buffalo checks, frontier plaids, large-scale herringbones and ticking stripes. The duo say their designs suit all aspects of Canadian lifestyles – in the city, a trip to the mountains or coast, or to wear to work followed by an evening out.
Smythe worsted wool red Pierre jacket, $595, at Holt Renfrew, TNT The New Trend
FIDELITY DENIM
Canada is not exactly a birthplace of cool jeans. That would be Denmark, Japan and Los Angeles. But we have one label that has the makings of an inductee into a denim hall of fame. Jeans by Fidelity, founded by Vancouver-based designer Jason Trotzuk, have gained a reputation for not only the quality of their fabric but that elusive characteristic of denim – superior fit. And the credit for that goes to their "bra for the butt" technology, which gives your rear a boost. And since Halle Berry, Eva Longoria, Demi Moore and Jessica Alba have all been seen sporting Fidelity jeans, there just might be something to that uplifting claim.
Fidelity's Tiger Lily, $165, fidelitydenim.com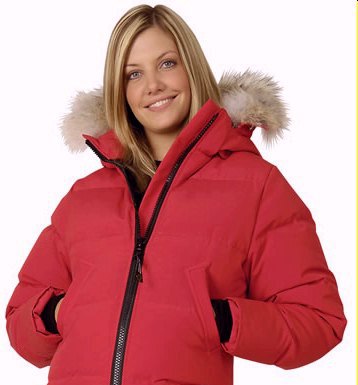 CANADA GOOSE EXPEDITION PARKA
Canada Goose has been quietly manufacturing its outerwear in Canada for more than 50 years and selling it in over 30 countries. The iconic Expedition Parka has been used at the McMurdo Station in Antarctica for 20 years and is also used at the U.S National Science Foundation division of Polar Research. But while the name has been synonymous for years with the warmest, most durable down-filled parkas, it recently crossed over to fashion territory. Stylish hipsters have been snapping up the coats and jackets, which can now be found in some of Toronto's fashionable boutiques.
Yes, you can feel warm and look cool at the same time.
Expedition Parka, $610, canada-goose.com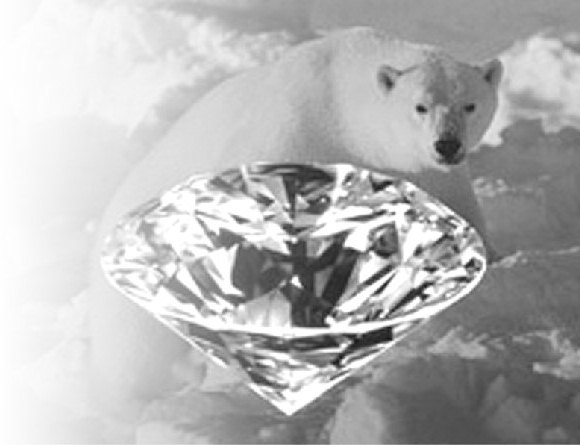 POLAR BEAR DIAMOND
If you were not aware there is a thriving diamond industry in Canada, well, that could be because it's relatively young.
Polar Bear was one of the first diamond companies in Canada, founded after the first diamond mine opened, in 1998.
Each Polar Bear diamond comes with a government-issued certificate of authenticity, which guarantees your diamond is 100 per cent Canadian, conflict-free and was mined in accordance with strict environmental policies and labour laws.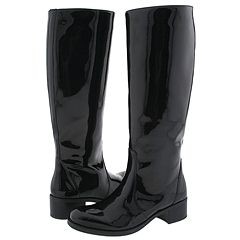 Polar Bear 0.75 carat diamond necklace, $3,999, at fine jewellery retailers
LA CANADIENNE BOOT
While mukluks will always be part of our heritage, wet and slushy city streets call for something more waterproof. And patent. These can easily be wiped clean.
La Canadienne is the rare shoemaking company that still manufactures here.
Located in Montreal, the 47-year-old, family-owned company prides itself on its eco-friendly workplace. Known for insulated, waterproof boots and materials like shearling, waterproof suede and leather, the line also features insoles anatomically engineered to support the foot and soles that provide traction against icy sidewalks. This quality Canadian brand can be also found in luxury U.S. department stores such as Bloomingdale's and Neiman Marcus.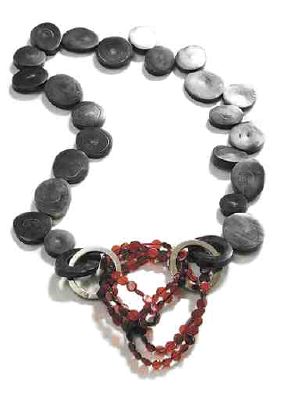 La Canadienne Pulley Patent boot, $245, at Ron White
DANDI MAESTRE JEWELLERY
When Dandi Maestre moved here from Colombia five years ago, like most immigrants, the graphic artist faced the prospect of starting over. But she used the opportunity to switch gears and design jewellery with natural materials such as wood, bull horn, bone, amber, driftwood and antlers, all abundant in her new homeland.
"I always liked natural, raw things," she says. "Things that you can take and show the beauty of how they really are in their most natural form."
And then there is the eco-friendly aspect, such as the antlers she uses, from Alberta. "The animal is not harmed. They shed their antlers and each piece is different and unique."
2 shed antler necklace, $345, dandimaestre.com