Brand Name Fashion
The Fashion eZine - Fashion Houses
---
This Website is Best Viewed Using Firefox
Branda Name Fashion Icons

Adidas     
Aeffe S.P.A
Agatha
Agnes B
Anna Osmushkina
Anna Sui
Aquascutum
Adeana Couture
Armani Exchange
Austin Reed
Avirex
Babette Waserman
BCBG
Benetton
Bernshaw
Bisou-Bisou
Blue Cult
Body Glove
Bogner
Burton
Brioni
Calvin Klein
Camal Gori
Cesarani
Chamail
Champion
Chanel
Christian Dior
Christian Lacoix
Claiborne
Club Monaco
Columbia
Converse
Courrages
Cutter & Buck
Diesel
Dockers
Dolce & Gabbana
Donna Karan / DKNY
Ecco
Ecko
Eddie Bauer
Ellesse
Elliott & Lucca
Energie
Esprit
Et Vous
Everlast
Fanatic
Fendi
Fia Miami
Fila
Fiorelli
Fratelli Corneliani
Fred Perry
Fruit of the Loom
Fubu
Gianfranco Ferre
Gianni Versace
Giorgio Armani
Giovanni Mistura
Gucci
Guess
Helly Hansen
Hesco Fashion
Hugo Boss
J. Crew
Izod
Jitrois
Jennifer Lopez
Jenny Hoo
Jhane Barnes
Joe Boxer
John Smedley
Jordache
Kelly Sparks
Kelsey Tailors
Kenneth Cole / Reaction
Lacoste
Land's End
La Perla
Laura Ashley
Lee
Le Tigre
Lee Yau
Levi's
Liz Claiborne
L.L Bean
Louis Feraud
Lucky Brand Jeans
Madeleine Vionnet
Mango
Marc Jacobs
Marcia Grachvogel
Marianne Alvoni
Mariella Burani
Marly's
Michael Kors
Michael Robinson
Migoscha
Mode Wichtig
Moschino
Morgan
Mudd
Munsingwear
Nancy Lord
Nicole Miller
Nike
Nogara
Norma Kamali
Oky-coky
Oilily
Olivier Strelli
Oneill
OP
OshKosh B'Gosh
Oxygen
Paul Fredrick
Paul Shark
Ozwald Boateng
Paul Smith
Pelle Pelle
Pepe Jeans
Perry Ellis
Perry Landhaus
Pierre Cardin
Pierre Garroudi
Pink Lime
Prada
Principles
Promod
Puma
Quicksilver
Ralph Lauren
Rampage
Raoul Dufy
Red Monkey
Red or Dead
Roberto Angelico
Rocawear
Rosner
Russell
Savane
Salvatore J. Cesarani
Sean John
Sinequanone
Sisley
Sonia Rykiel
Souad
Southpole
Speedo
Steven Alan
Swatch
Thomas Brent
Timberland
Todd Oldham
Tommy Hilfiger
Van Heusen
Vans
Versace
Vokal
Wrangler
Yves Saint Laurent
Z. Cavaricci
Zanetti
Zero

Brand Name Shopping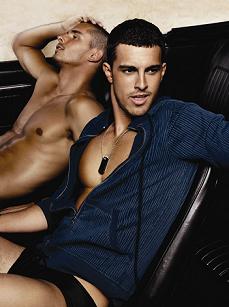 By Suzanne MacNevin - January 2008.
The last thing I would ever do before going clothing shopping is look in actual fashion magazine. There is nothing in there I would buy or wear anyway. When am I, a lowly highschool chemistry teacher with aspirations of scientific grandeur, ever going to need a $500 dress from Versace?
Not that I wouldn't mind looking and feeling a bit like the prom queen in a dress suited for the red carpet, but I just don't see myself winning any Oscars (or even Nobel Peace Prizes) any time soon.
I'm also not the type of girl who goes out clubbing regularly and needs a hot little number to pick up sexually aggressive partners at the bar/club scene. I have chemistry projects and tests to grade goddammit!
So fashion magazines I'm afraid is a bit like mental masturbation. We'd all like to wear those clothes, but unless you can actually afford to buy $500 dresses to go clubbing in then you're really just playing with yourself.
So why bother looking in a fashion magazine? Anything you see in there is largely unwearable in real life.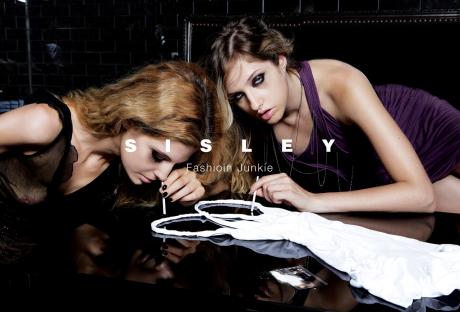 The purpose of the magazine advertisements however is not to actually sell the product: It is to create a household name for the product so that if you do happen to walk into Armani, Dolce & Gabbana, Adidas or Yves Saint Laurent you KNOW you'll be spending a lot of money to get something that is quality, attractive and presumably backs up its product with high standards.
Meaning the clothes shouldn't rip and tear the first time you wear it, and they most certainly shouldn't be made in child sweatshops (like the GAP in India recently got caught doing).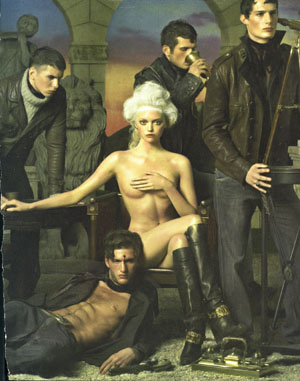 So yes, you should be paying for quality.
But I also firmly believe in supporting your local fashionistas, the tailors and seamstresses who make clothes locally and sell it in high-end shops. The kind of people who don't advertise in international magazines because their clientele is local and stays local.
They make their own clothes, they can make custom changes so it fits properly and the clothes is guaranteed to be unique (that way when/if you do go to a party you don't show up and there's five other embarrassed women all wearing exactly the same black dress).
If I simply must have brand names however there is one reason I can think why we should look in fashion magazines: To know who NOT to buy from, namely to avoid companies with unethical behaviour.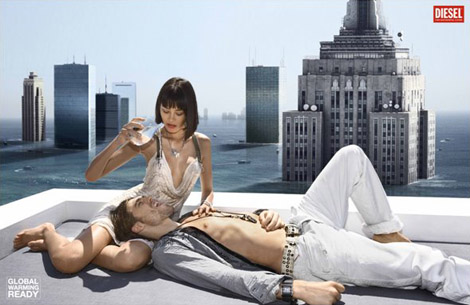 For example I will never ever buy from the Gap, Gucci, Armani, Fendi or Dolce & Gabbana.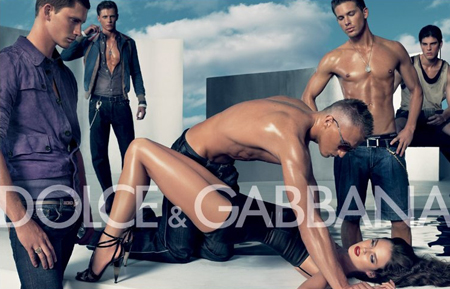 Dolce & Gabbana got chastised awhile back over their "fantasy rape" advertisement and Armani got caught doing something similar with a line of children's wear in which they showed little girls and boys in scantily clad clothing. The Armani pictures in question, which feature two little girls (one in a bikini top) wearing makeup and smiling into the camera and a second ad showing a topless boy in a sexually provocative position caused a lot of fuss internationally. Spain in particular banned the images for promoting pedophilia and sex tourism.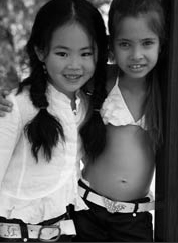 The Dolce & Gabbana advertising in contrast glorifies rape and violence, with some ads depicting rape scenes and other ads showing models knife-fighting.
The level of complaints about both companies caused fashion magazines worldwide to pull the ads from following editions.
But to some extent I think that was the point. The companies are so desperate for attention that will do anything risque to get extra attention, in order to further the drawing power of their brand name.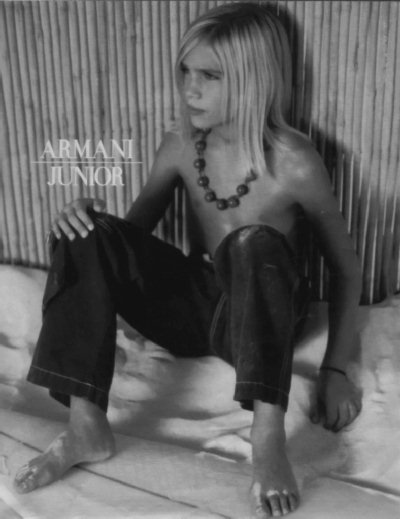 Years from now most people won't remember the Gap sweatshop incident in India, or the bad advertising choices of Armani or Dolce & Gabbana. They will just remember the brand name, and assuming they have the money to afford it maybe even buy that brand name.
This article itself is going to be guilty of perpetuating that idea, so again I want to point out the value of buying from local fashionistas. You'll still get high quality, but you're paying someone who is committed to that quality and doesn't stoop to unethical ways to promote their product.
A Quick Guide to Indie Designers
Every city has its own little fashion district (larger cities will even have multiple areas with fashion is in full swing). In Toronto for example the key areas are Queen Street West, Yorkville and to a lesser extent the Distillery District (which is a combination of visual arts, fashion and jewelry).
There are also more alternative fashion spots out there that support hippie, punk or gothic fashion. Want brand names? Go to your local 2-bit mall. Want indie fashion that is trendy and hip? Check out the indie designers.
Wherever your local fashion district is, go there and explore. Enter all the shops and take a look around. Compare the products and the prices.
Some of the stores may even have the person who actually made the clothes working right there in front of you, or perhaps in the back or upstairs.
Most of the shops however will actually be buying their products from local designers working out of their houses or apartments. They make the clothes, sell it the store and whenever the store runs out they order more.