Andrew Stetson
The Fashion eZine - Supermodels
---
This Website is Best Viewed Using Firefox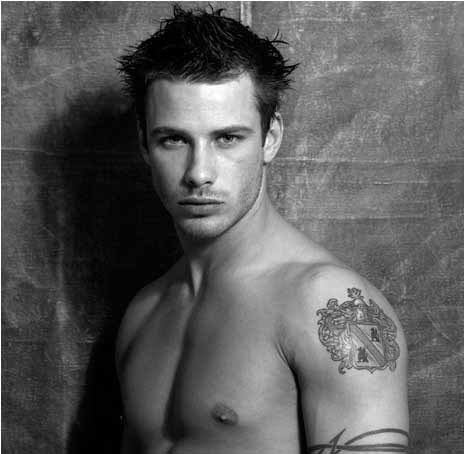 Canadian Carpenter or Adonis?
6'1" tall Andrew Stetson was born in 1979 in Oakville, Ontario is a Canadian supermodel.
The muscular and blue eyed Andrew Stetson began his career as a carpenter. Then, he was discovered by a modeling agent Norwayne Anderson of the NAM agency at the age of 19.
"I spotted him at a bar and circled him for half an hour so I could see him from every angle," his agent says of the brown haired supermodel. "It was his lips and eyes that got me."
After a year of modeling in New York and Europe, Andrew Stetson returned to renovating homes, starting his own home renovation business, Stetson Designs Inc. He says, "I worked right away, doing editorial and catalogues in New York, Paris and Milan. But I really missed carpentry. I missed building things."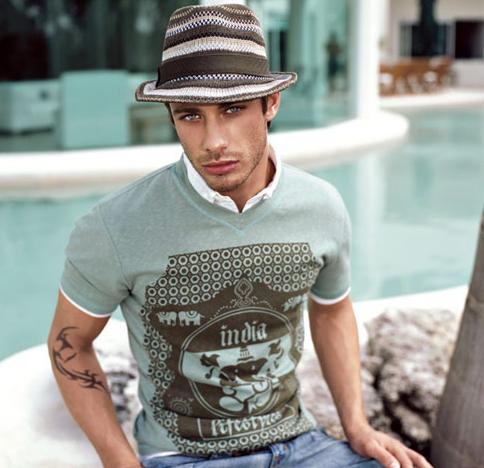 Five years later his friends convinced him to return to modeling. He has since walked for top fashion shows, and has appeared in ad campaigns for Armani, Dolce & Gabbana, Zara, Calvin Klein, Levi's, Bloomingdales, and H&M. Despite his successful modeling career Andrew Stetson says he wants to return to carpentry.
"I'm making the most of modelling. But to be honest, I would rather go back to carpentry. I love carpentry. It's not work to me. And it keeps me grounded and balanced. There are not a lot of models who have something else to fall back on."
In August 2006, Stetson signed a three-year contract becoming the face of Calvin Klein's new cologne, Euphoria.
Andrew Stetson is currently engaged to his elementary school sweetheart and they plan on marrying in 2008.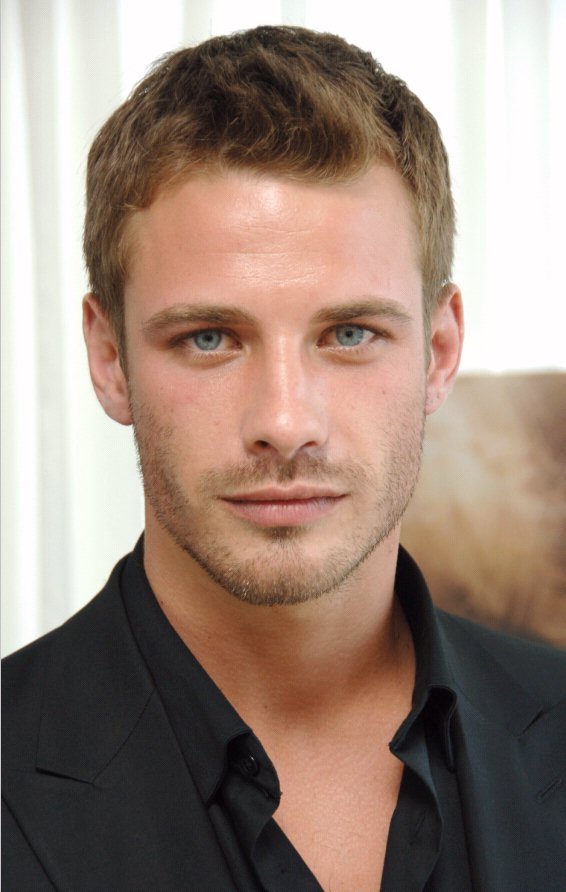 Photos of Andrew Stetson
Andrew Stetson #01
Andrew Stetson #02
Andrew Stetson #03
Andrew Stetson #04
Andrew Stetson #05
Andrew Stetson #06
Andrew Stetson #07
Andrew Stetson #08
Andrew Stetson #09
Andrew Stetson #10
Andrew Stetson #11
Andrew Stetson #12
Andrew Stetson #13
Andrew Stetson #14
Andrew Stetson #15
Andrew Stetson #16
Andrew Stetson #17
Andrew Stetson #18
Andrew Stetson #19
Andrew Stetson #20
Andrew Stetson #21
Andrew Stetson #22
Andrew Stetson #23
Andrew Stetson #24
Andrew Stetson #25
Andrew Stetson #26
Andrew Stetson #27
Andrew Stetson #28
Andrew Stetson #29
Andrew Stetson #30